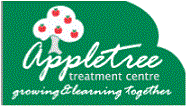 Support Worker - Appletree Treatment Centre
Kendal, NW LA97QS
Appletree Treatment Centre are looking for a Support Worker to join their team based in Kendal & Grange-over-Sands, Cumbria.
Job Title: Support Worker
Location: Kendal & Grange-over-Sands, Cumbria
Salary: £18,795 - £21,166 per annum
Hours: 39 hours per week, various shifts
Established in 1995 with a mission to help support young children (6 to 12 years) who have experienced trauma and whose lives have been severely disrupted to grow socially and emotionally and learn to cope with school and everyday life. We help them wherever possible, to return to families and day schools before they reach their teenage years.
Our success rates with primary age children are exceptional, confirming our status as a leading provider of therapeutic care and education. We have 3 registered homes with schools on site, located in the Kendal and Grange-over-sands area
Support Worker - Key Responsibilities:
Ensure our children's safety and well being is appropriately protected at all times whilst providing high quality care
Develop and maintain appropriate positive relationships with children and colleagues
Help our children build lasting relationships with their peers, the adults, and when they are ready, the local community
Encourage our children to be able to self-manage their emotions and have fun
Encouraging our children to have positive self-perception, a sense of belonging and community, to enable them to be socially responsible
Carry out the role of Carer Worker with regard to the home's Statement of Purpose and Quality Framework
Ensure that care is provided within a professional, positive and homely environment where we positively integrate race, spirituality, gender, disability and sexual orientation and meet all individual needs
Organise, supervise and partake in recreational activities
Take ownership of own work activities as delegated by line manager
Liaise with all teams to ensure accurate and efficient communication and teamwork respecting confidentiality at all times
Keep clear professional records and follow reporting procedures
Participate in meetings, individual and team training
The above is not a complete list of duties and responsibilities, but indicates some of the main areas attached to the post of Care Team Member
Support Worker - You:
Relevant Level 3 qualification or willingness to work toward one
Be willing to complete within the first 6 months in post any training deemed necessary by ATC
1 year minimum of working with children and young people
Experience of handling conflict and managing sensitive issues to achieve positive outcomes
Experience of working in accordance with established policies and procedures and knowledge of relevant childcare legislation, government guidance and best practice
Understanding of child development and the complexities of group living
Understanding of strategies for managing challenging behaviour (including de-escalation procedures)
Good written and IT skills sufficient to complete records, write accurate reports, maintain logs, write correspondence
Excellent verbal communication skills on the phone and in person with staff, children / young people,
Ability to deal with stressful, difficult and challenging situations appropriately and effectively
Ability to work on own initiative and as part of a team
Willingness to undergo a satisfactory enhanced DBS check
Full driving licence (preferably with no endorsements)
To submit your CV for this Support Worker opportunity, please click 'Apply' now.
18,795.00 - 21,166.00 per year