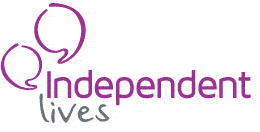 Support Worker - INDEPENDENT LIVES (DISABILITY)
Hove, Southern
Job Title: Support Worker
Location: Hove           
Hourly rate: £11 per hour during the week and £12 per hour during the week end
Reference:  DP5395           
Hours/shifts:
 The job is 140 hours over a 4-week rolling rota. The shifts are a mixture of waking nights (12-13 hours per shift), afternoons (4.5 Hours) and weekend days (9/10 hours).
Shifts cover 2 out 4 weekends. Hours increase on college holidays and to cover sickness and annual leave. Flexibility is essential, including accompanying him on holiday. Full time post but willing to consider part time share of hours.
Summary
We are looking for a full time Personal Assistant/Carer to join an existing team supporting our 22 year old son. He has Cerebral Palsy with complex medical and physical needs and needs help with EVERYTHING. He is sociable with a great sense of humour and loves going out with his friends. He wants someone who is happy, relaxed and fun who will help him to go places, like swimming, meeting up with friends and doing other fun things.
We are looking for someone who will fit in with the present care team and family and who will enable him to continue to be a happy, independent adult as well as meeting his medical and physical needs, such as administering medication and exercise programme to keep him fit and healthy. 
Experience with hoisting, personal care and working with someone with such complex needs is desirable but not essential as full training is given.
Other Requirements
 
• UK driving licence preferable 
 
All applicants must be willing to undertake an Enhanced Disclosure & Barring Service check
Successful applicants will be entitled to Holiday pay and will be issued employment contracts.

Description
Typical duties

Social:
Accompanying and assisting on shopping trip
Accompanying during social and leisure activities
• Accompanying during doctors /hospital appointments
• Accompanying and assisting when buying clothes (trying on clothes, lifting clothes from rails)
• Occasional longer journeys
• Accompanying on trips out
• Driving and accompanying to social events / activities

Personal care:
• Washing and bathing
• showering/drying hair
• Assistance getting in and out of bath / shower
• Assistance when applying cream/General hair /skin care/Using the toilet/Dressing & undressing / helping with buttons & fastenings/Getting into / out of bed/Assistance with getting in / out of bed with hoist/
• Help with dispensing tablets (medication)/Assistance with taking other medication/Helping with other aspects of personal care as required (i.e assisting getting changed at swimming pool).
• Assistance getting in / out of wheelchair (transferring)/Assistance at mealtimes: cutting up food / assistance to eat / drink/Assistance with physiotherapy exercises/

Person specification
The successful applicant will be:
 Respectful of the employer's privacy and confidentiality
• Reliable with good time-keeping
• Able to both follow instructions and work on own initiative
• Hygienic, tidy minded and well organised
• Fit and healthy to undertake the required duties
• Patience and possess excellent interpersonal skills
• Honest and cheerful
• Creative
• Able to speak and read English to a reasonable standard
• Legally permitted to work in the United Kingdom
• Able to work at all times to high standards of Health & Safety
Previous experience preferred but this is not as essential as a kind and common sense approach to these roles.