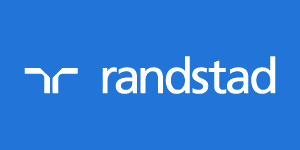 Support Worker - Randstad Care
Edinburgh, LO EH11QS
Are you a caring and compassionate Care Assistant who is committed to ensuring that older adults receive the very best care?
Do you want an opportunity to work in a beautiful part of Scotland? Would you be interested in working somewhere that is consistently rated as "one of the happiest places to live in the UK"?!
If the answer is "yes", then we have an excellent opportunity for you based in a Scottish Island community: a contract role which will go on for the next 4-6 months at least, offers flexible working hours (Mon-Sun) and offers excellent remuneration.
What Randstad can offer a Care Assistant working in an island community:
- Accommodation and travel paid for (mileage and ferry)
- Excellent rates of pay that are unavailable in mainland Scotland
- One dedicated point of contact within Randstad to assist you 24/7
- The ability to choose your hours - work as much or as little as you want
- A candidate referral scheme which offers you a £300 Love to Shop voucher for everyone you refer
- Free, accredited training offered both as online modules and practical courses.
- The chance to join a close community which has one of the highest scores in the UK on all areas of wellbeing and life satisfaction
- The chance to save money: earn an excellent salary while having your accommodation paid for!
The Care Assistant's role will have responsibilities include:
- Working with older adult clients who may have limited mobility and difficulty carrying out daily tasks
- Working with service users within their own homes
- Working in accordance with set care plans for each individual, and managing risk when appropriate
- Carrying out some manual handling and medication administration tasks when required (training will be provided if you do not have this)
- Ensuring that clients are safe and comfortable, assisting them with any day-to-day tasks that they may struggle with
- Supporting clients with personal care and meal preparation when required
The ideal Care Assistant will meet the below criteria:
- Prior experience dealing with vulnerable clients in a supportive setting
- Full UK driving license and own vehicle to take to the island
- Excellent communication skills and the ability to adapt communication style based on the client or individual they are dealing with
- Willingness to promote dignity, independence and quality of life for all they come into contact with
- A compassionate attitude, patience and understanding of clients needs
If this sounds like the position for you, don't delay!
Apply now and one of our team may call you for an informal chat to take your application to the next stage. Alternatively, if you would like some more information give Mujib a call on 0131 240 0887 for a confidential chat or email .
Randstad Care is a specialist social care agency.. Our specialist social care consultants work with local authorities and private sector teams across Scotland.. Whether you are looking for an interim post, permanent role, or shift work we are able to assist you with a dedicated point of contact to provide support and guidance.
Do you know a care assistant or residential childcare worker looking for a new role ? If so, We offer a fantastic refer a friend scheme, where you could receive £300 in vouchers for every person you refer to us who we place, subject to Ts and Cs.

We are always looking for talented support workers across Scotland, email for more information!
Randstad Care acts as an employment business when supplying temporary staff and as an employment agency when introducing candidates for permanent employment with a client. Randstad Care is an equal opportunities employer and decisions are made on merits alone.
Did you know that Randstad Care have been awarded a place on the National Clinical Staffing Framework for the NHS? This means we will be able to bring you more opportunities within nursing & midwifery and clinical staffing.