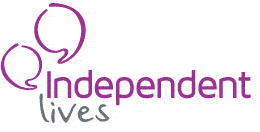 Support Worker - INDEPENDENT LIVES (DISABILITY)
Croydon, London
Job Title: Personal Assistant
Location: South Croydon
Hourly rate: £11.00
Reference: AH166
Hours/shifts: 21 hours per week. 3 hours a day Monday to Sunday preferred but can be discussed at interview
Summary:
I am a 50 year old woman living in South Croydon. I am looking for a PA who can assist me to live life to the fullest and engage with my meaningful activities of daily living. Job share is available. I am hoping to find someone who is outgoing, empathetic and kind who will have an understanding of my complex medical conditions.
Other Requirements
• Other :
All applicants must be willing to undertake an Enhanced Disclosure & Barring Service check
Successful applicants will be entitled to Holiday pay and will be issued employment contracts.
Description
Typical duties
Domestic -
Helping with laundry: loading and unloading the washing machine; hanging out to dry; ironing; putting away
Changing bed linen
Bed making
General cleaning
Taking out rubbish/recycling
General housework, including cleaning, dusting and vacuuming.
Assist with preparing drinks, snacks and meals.
Shopping
Tidying

Personal Care: 
Assistance to get into/out of bed
Assistance to use the toilet
Assistance with showering or washing and drying
Assistance to apply moisturisers
General skin, hair, oral and nail care
Social:
Accompanying employer to doctors/hospital appointments when required
Accompanying employer when accessing social and leisure activities, including to the gym, swimming pool, exercises classes etc.
Occasional longer journeys
Accompanying and assisting employer on shopping trips when required or putting away delivery of food
Accompanying when clothes-buying, including help with un/dressing and lifting clothes on/off the rails.
Occasional accompanying employer to art or theatre events
Lifting the folding wheelchair in/out of car.
Person specification
The successful applicant will be:
Respectful of the employer's privacy and confidentiality
Reliable with good time-keeping
Able to both follow instructions and work on own initiative
Hygienic, tidy minded and well organised
Fit and healthy to undertake the required duties
Patience and possess excellent interpersonal skills
Honest and cheerful
Creative
Able to speak and read English to a reasonable standard
Legally permitted to work in the United Kingdom
Able to work at all times to high standards of Health & Safety
Previous experience preferred but this is not as essential as a kind and common sense approach to these roles.
Please note, if you are successful in your application for this position you will be employed directly by the individual employer and not Independent Lives