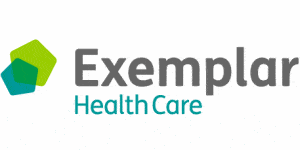 Support Worker - Exemplar Health Care
Castleford, Yorkshire WF10 2PY
Support Worker

When registering to this job board you will be redirected to the online application form. Please ensure that this is completed in full in order that your application can be reviewed.



Support Worker, Full and Part Time

Kingfisher View, Castleford are looking for experienced carers to support our new home which opened in April 2019

to apply for this role you must have an NVQ level 2 or 3 in Health and Social Care.

NVQ 2 rate £8.46 per hour

NVQ level 3 rate £8.56 per hour

We are pleased to announce the opening of Kingfisher View, a specialist nurse-led care home for adults with Mental Health conditions and/or Physical Disabilities

Benefits:
5.6 weeks holiday.
Exemplar rewards – Including: retail and high street restaurant and Pub discounts, holiday discounts and 2 for 1 cinema tickets.
Employee assistance program – 24-hour helpline.
Pension plan.
Free car parking.
Free uniform.
access to train as a Nursing Associate.
Comprehensive 4-day induction program.
Opportunity to progress and complete further NVQ qualifications.
Refer a friend scheme - up to £1500 per referral
Key duties:
Provide a high level of personal, physical and emotional care
Provide personal care such as washing, personal hygiene, dressing and on occasion, assisting with meal times
Promote independence, dignity, respect, and choice across service users
Support social and recreational activities; both in and out the home individually, or as part of a group
Maintain care records; recording observations, activities, and assessments
On occasion, welcome and train new members of your care team
Requirements:
Previous care experience within a reputable health care provider
NVQ qualifications in Health and Social Care.
Drive and passion to make every day better
Flexibility to work days and nights on rotation
Desirable but not essential
Experience in mental health care
Experience with Austim
Additional info/about Exemplar:
Our support workers will provide warmth, enthusiasm, and compassion when providing care to our service users. You will always strive to provide great quality holistic care, making every day better than the last by working pro-activity to meet the needs of our service users. You will also be a team player, demonstrating outstanding communication skills and will be able to demonstrate effective teamwork. You will lead, demonstrating outstanding professional practice whilst coaching others in your team. You will promote the core values of care, maintaining independence and dignity while assisting with personal care, ensuring the physical and emotional needs of our service users are met.
Exemplar provides the highest levels of quality care, and that means to care for our staff as well as the people in our community homes. When you join Exemplar, you bring your energy and commitment to delivering the best care possible. Our mission is to make every day better for everyone we care for and work with.
At Exemplar, we enhance the lives of our services users, families and staff by providing everyone with the opportunity to develop, grow and reach their potential - irrespective of health or ability.