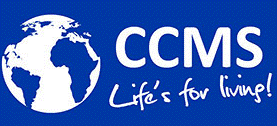 Support Worker/Buddy - Community Case Management Services
Newcastle Upon Tyne, TT NE40
Experienced Support Workers required for a Young Boy who has a brain injury living in the Newcastle Upon Tyne area.
To work with our client in a supportive role, encouraging him to participate in life skills and his rehabilitation programme.
Our client is a delightful 10 year old boy who sustained brain damage as a result of a traumatic birth. He has dyskinetic cerebral palsy effecting all four limbs with his right-hand side being worse than his left. He also has spasms which occur more when he is anxious, excited or upset. Due to his brain damage he can have very challenging behaviour and will often become verbally and physically abusive.
Our client requires support from a support worker (Mate) to encourage him to develop life skills such as making his bed, preparing simple meals etc. He also requires assistance with his toileting needs and all personal hygiene. He will need encouragement to comply with his physiotherapy programme and help in practising any techniques that the Neuro Psychologist has implemented. The support worker will also be responsible for developing and implementing an activities timetable. To include homework, swimming, board games, preparing simple meals and outdoor activities such as football. Ensuring our client participates in lots of activities goes some way in preventing sensory overload and improving his challenging behaviour. The successful applicant will also be expected to carry out some light housework duties.
Due to the nature of clients behaviour the support worker will often need to support our clients family in implementing techniques and ensuring the client maintains a strict routine. The support worker will be expected to give our client his medications as prescribed and will be expected to attend all training that will be client specific. High standards of documentation will be expected and IT skills are essential.
Essential Requirements
Experience working with young Children.
Some understanding of Brain Injury
Must have a vehicle and hold a clean driving licence.
NVQ level 2/3
Excellent Communication Skills
Flexible
IT Skills to be able to keep legible documentation
Desirable requirements
Experience in working with challenging behaviour.
Experience in working in an educational setting.
Experience in working with Brain injury clients
Working hours: 30 Hours per week including weekends and late evenings
Rates of pay £13 per hour Monday-Friday, £15 per hour Saturday/Sunday
All posts are subject to DBS Enhanced Disclosure. Full training will be provided. A full driving licence is essential.
NB: Community Case Management Services Limited are not the Employer