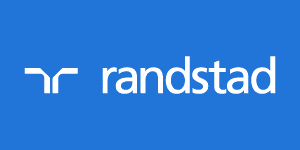 Supply Primary Teacher - Randstad Education
Lewisham, London SE135RS
Supply Teacher, Primary schools, Lewisham
We all believe that children get the most from their education when there's a strong partnership between home and school. We hope that you will work with us to make sure that your child gets the most from our school and an inclusive school that will develop every aspect of your child. Happiness is a value my school hold dear at their school as we strongly believe that happy children learn and perform to a higher standard in all areas in their lives.
We are working with different primary schools within the heart of Lewisham to help them recruit a new Primary teacher. If you are looking to help children reach their full potential please apply today.
School Values:
High standard of behaviour
Happiness and enjoyment
Politeness, kindness and caring
Respect and tolerance
Effort, attitude and perseverance
Benefits of the role:
Transport Links, trains, DLR and buses
Supportive SLT
Committed Team members
OUSTANDING Ofsted
An incredibly happy working environment
Continuous CPD and leadership opportunities in an expanding school, including middle leadership
Responsibilities of the role:
Meeting with pupils' parents to discuss their academic progress at parents' evening
Planning lessons across KS1 and KS2
Marking children's work
Holding Assemblies when necessary
Adhering to the schools policies and procedures
Providing pupils with necessary feedback, encouragement and support
Setting the right example at all times
Occasionally, you may supervise pupils during events and projects outside of the classroom such as cultural outings, field trips and excursions
Requirements of the candidate:
You are driven to maintain our outstanding outcomes for pupils
You enjoy working with a positive and established staff team
You want to develop your career within an outstanding school
You are committed to providing high quality practice
You are a good or outstanding practitioner
You want to make a positive contribution to our pupils socially as well as academically
If you are looking for flexible work on a day to day basis, please get in contact with us.