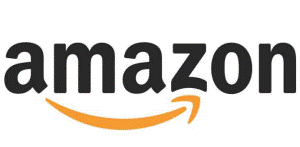 Supply Chain Planning Analyst - Amazon
London
This hidden gem is expiring soon - don't miss this opportunity.
Amazon Supply Chain forms the backbone of the fasted growing ecommerce business in the world. The sheer growth of the business and the company's mission to be Earth's most customer-centric company" makes the customer fulfilment business bigger and more complex with each passing year.

Our Supply Chain team is responsible for planning and executing the network for our UK fulfilment business. We work closely with Amazon's Fulfillment Centers (FCs), Transportation, Retail and Finance teams, orchestrating the upstream and downstream partners to exceed customer expectations while optimizing end-to-end supply chain speed and cost.



We are looking for an outstandingly talented, analytical, driven, experienced Supply Chain S&OP Senior Analyst that can excel both at an operational level and at driving strategic initiatives with senior management. At an operational level, you will own the S&OP process for part of the UK network, ensuring development of a capacity feasible plan in alignment with the strategic priorities of Amazon. At strategic level, you will be responsible for driving operational improvement and change initiatives in collaboration with multiple stakeholders and in alignment with senior management.



If you can thrive in a challenging, fast-paced, customer focused environment, are outstandingly data driven, excel in communication and stakeholder management, and are experience in driving change – then this is a perfect match for you!



· Key member of the UK S&OP team managing a part of the fulfillment network.

· Run the full weekly S&OP process:

- work closely with the EU Supply Chain team in areas including network/topology planning and design, capacity planning, inventory placement, customer experience and backlog management, continuously optimizing for customer experience and fulfillment efficiency.

- Integrate known future events and constraint management into a weekly planning process routine.

· Manage operational issues with our fulfillment centers and retail teams, resolving operational queries in a prompt and efficient manner.

· Set and deliver country goals relating to forecast accuracy and process timelines.

· Drive EU S&OP strategic operational (e.g. process, tools, etc.) and development initiatives.

· Contribute towards the quarterly strategic planning process.

· Present operational and project updates to senior management..BASIC QUALIFICATIONS

· Bachelors/Masters in Supply Chain Management, Logistics or related field and several years of industry/planning experience.

· Must be detail-oriented with a demonstrated ability to follow-through on projects.

· Ability to handle multiple competing priorities and projects in a fast-paced environment.

· Must be an independent problem solver that can make high quality judgments and decisions quickly with excellent organization skills.

· Excellent written, verbal, listening, communicating, and negotiating skills coupled with ability to comfortably and confidently present to all levels within the enterprise is required.

· Strong data analysis skills, ability to produce, interpret and draw conclusions from data.

· Strong data manipulation background and works with numbers on a daily basis and Experience with analyzing big data sets.





PREFERRED QUALIFICATIONS

· Entrepreneurial mindset, with the tenacity and the backbone of an owner.

· Track record driving performance improvement and change management initiatives in a world class Supply Chain set-up.

· Strong leadership skills and experience managing/influencing people

· Several years of experience in supply chain (S&OP, transportation, Inventory management, etc.).

· Experience of SQL and data-driven decision-making skills

· Fluent in German or other European languages.