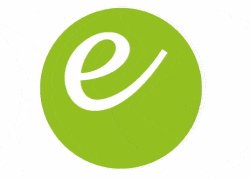 Supply Chain Manager - Elevation Recruitment
Ripon, Yorkshire HG41HL
We are looking to recruit a Supply Chain Manager on a 12m fixed term contract for our client in North Yorkshire.

The successful candidate will provide leadership and direction to the Supply Chain and operations teams to meet the service level agreements of the customer.

It is the Supply Chain Managers responsibility to execute the supply chain operations to achieve short and long term goals for Supplier Quality, Delivery, Cost and Innovation.

Key Responsibilities:

* Provide leadership required to develop and maintain consistent conformance to operating, quality, safety, security, and housekeeping procedures
* Lead/support supplier escalation negotiations and support management meetings with global suppliers and national customers
* Work with site management teams to identify and drive operational improvements, cost reduction initiatives, process flow and inventory reduction
* Define and drive departmental performance measures
* Ability to balance between long term strategic focus and short term priorities based on customer needs
* Ability to understand problems, initiate long term structured improvement projects and ensure their timely delivery
* Support the development and execution of Supply Chain Strategy for the sites, including all tactical aspects of supply base management
* Participate as a member of the management team to formulate policies, procedures, and strategies to achieve the business goals
* Participates in the development of the annual and long-range budgets and strategies

Experience:

* Five or more years' leadership experience in supply chain or related field
* Proficiency in using Microsoft Windows, Word, Excel, Access, PowerPoint and Outlook
* Proficiency in using ERP / MRP systems
* Demonstrated success in driving results by engaging others
* Demonstrated ability to organise/lead multi-functional teams to achieve objectives
* Experience working in food manufacturer or FMCG related industry

Knowledge, Skills & Abilities:

* Competitively drive results
* Follow through on commitments and promises
* Engage self and others in learning and development
* Inspire and energise others
* Collaborate and foster team work
* Excellent communication skills (written and oral) to effectively communicate with people across all levels of the organization
* Customer oriented
* Act on analysis
* Problem solving skills

Salary:
£40,000 - £45,000, Holiday, Flexi benefits

Elevation Recruitment Group's Procurement and Supply Chain division work with a vast range of businesses across Yorkshire and Humberside, Lincolnshire and East Midlands regions.

40,000.00 - 45,000.00 per year
pension, holiday and benefits