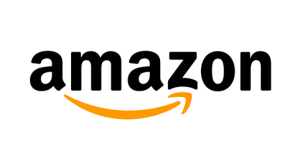 Supply Chain Manager - GSF (Groceries) - Amazon
London, London EC2A2FA
Job title: Supply Chain Manager - GSF (Groceries)
Location: London, Greater London Area
Competitive Salary & Benefits
The Global Specialty Fulfillment team at Amazon is looking for an experienced Supply Chain Manager with a strong delivery record and senior leadership experience to own and manage strategic, cross-functional operations and business initiatives.

As a Supply Chain Manager, you will use analytical, technical, program management, and operations management skills to develop plans for partner teams to execute. As a member of this team, you will be a thought leader and will work cross functionally to design the Amazon fulfillment network of the future. You will help craft new fulfillment concepts to integrate into our network to improve the overall customer experience and reduce the total cost of fulfillment. The role includes writing documents that present a clear view on Supply Chain Strategy, developing tech requirements to enhance our planning efforts and ensuring our fulfillment network is robust to address future challenges and growth.
Supply Chain Manager Responsibilities:
Working with Retail, Finance and Operations partners towards defining supply chain and operating models for new businesses.

Forming cross-functional project teams, planning, organizing, managing, and executing complex projects across multiple organizations and stakeholders

.

Building complex models to analyze future topology and communicating the vision to partner teams.

Writing strategy documents that clearly communicate supply chain vision to senior leadership.
A successful candidate will also demonstrate:
High attention to detail including proven ability to manage multiple, competing priorities simultaneously

.

Ability to think strategically and execute methodically

.

Ability to lead teams and work in a fast-paced environment where continuous innovation is desired

.

Commitment to learning and expanding professional and technical knowledge

.

Superior analytical and quantitative skills and ability to use hard data and metrics to back up assumptions and develop business cases

.

Ability to clearly communicate data insights to others

.

Willingness to roll up your sleeves and do whatever is necessary; general manager / owner mentality

.

Ability to dive deep in understanding the product, our business, and the competitive landscape

.
Supply Chain Manager basic Qualifications:
Bachelor's degree in Supply Chain Management, Engineering, or other technical field from an accredited university

.

Previous

experience conducting quantitative analysis.

Proven experience conducting quantitative and qualitative analysis

.

Proven experience analyzing cost/benefit of proposed projects

.

Intermediate to advanced knowledge of Excel is required, including use of lookups and pivot tables.
Supply Chain Manager preferred Qualifications:
MBA or Master's Degree in Engineering or related field

.

Strong data analysis and problem solving skills.

Demonstrated ability leading projects with multiple stakeholders.

Previous

experience working in Supply Chain operations.

Ability to thrive in an ambiguous environment.

Excellent written and verbal communication skills complemented with the ability to problem solve independently.
About our Rewards:
We'll expect you to go the extra mile, but we'll also make sure you're well rewarded. As well as a competitive salary, stock units and site performance-related pay potential, we offer a whole host of other benefits, including an employee discount. Additionally, you will find yourself in a stimulating environment where you can develop processes as well as yourself as an individual by working with some of the best and brightest minds in the industry. Our rapidly growing organisation also offers many opportunities for building a diverse and rewarding career.
To apply for this position, please click on the apply button!
Amazon is an equal opportunities employer. We believe passionately that employing a diverse workforce is central to our success. We make recruiting decisions based on your experience and skills. We value your passion to discover, invent, simplify and build. Amazon takes data protection seriously and respects EU and local data protection laws. Unless you express otherwise, by submitting your CV you authorize the hiring Amazon company to store your personal information in the electronic database maintained by Amazon Corporate LLC. in the USA or one of its affiliates for the purpose of assessing your suitability for this and future job vacancies and to pursue your recruiting process. If at any time you want your personal data to be deleted, you simply need to notify the hiring Amazon company. Amazon will not share your personal information with any third party without your prior consent. As part of your interview process with Amazon you may be asked to authorize the hiring Amazon company to separately verify your application data and personal background through a third party service provider.

Competitive Salary & Benefits