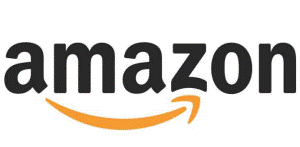 Supplier Manager - Amazon
Birmingham
We are Amazon; we pioneer.

Since opening our virtual doors in 1995, we've been pushing the boundaries of possible further and further.

Our entire business works hard to delight our customers – from the second an order is placed online to the seamless coordination of that order behind the scenes, we strive to stay agile, fluid and intentional. That can be described in one of our core Leadership Principles, which is Bias for Action. This means that our teams band together, roll up their sleeves, and aren't content with just standing still. We're aiming to become the most customer-centric company on Earth.

That's why we're seeking an organised Supplier Manager, to join our wider Amazon Logistics team. You will be responsible for the day to day account development and leadership of a number of supplier accounts in a defined region in the North UK.



Your responsibilities



Working in multi-site continuously improving environment, you will develop strong commercial relationships with our last mile delivery partners to improve compliance, productivity, safety, driver engagement and customer KPI's. You will effectively plan with delivery partners to make sure driver supply is aligned to seasonal volume demands. Moreover, you will work alongside operational and wider business stakeholders.



The post holder will lead significant change and design creative solutions to complex problems. This will require a very curious, analytical approach and always use data to quantify your decision making.

 



Bachelor's degree or equivalent qualification


You can manage and influence a fast-paced, matrix team consisting of internal and external stakeholders: you already have experience in leading and defining projects, collecting requirements, designing process solutions,


You are highly analytical with advanced MS Excel skills


Practical mindset: you're able to find practical and simple solutions to complex problems, without sacrificing any quality or core functionality,


You can drive improvements while demonstrating strong analytical skills: you'll utilise exceptional problem-solving, and communication skills to influence process change,


You're a great communicator: you're confident when communicating in English, especially with varying levels of seniority, within a large organisation,


Excellent customer service skills and interpersonal skills,


You're an agile, forward-thinking innovator: you're able to thrive with your team, even as you manage occasional ambiguity and/or conflicting priorities and demands,


Flexibility: you commit the time required to get the job done properly, and you're willing, and able to carry out flexible schedules and shifts,


You're able to objectively step back from situations to look at the bigger picture, while maintaining your meticulous attention-to-detail.




Experience in logistics and/or last mile delivery