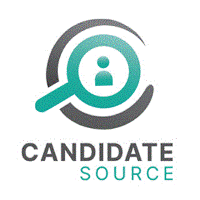 Student Support Manager - Candidate Source Ltd
Hanley, MID ST15DD
An exciting new opportunity has arisen for a full-time Student Support Manager to join an independent Academy working with students identified with SEMH needs. 

The Academy specialises in delivering bespoke academic packages blended with a broad range of social enrichment, learning through creative and practical approaches, teaching life skills and employability skills to young learners aged 11 to 16 years old.

As the Student Support Manager, you will be responsible for:


Liaising with parents and outside agencies regarding young learner behaviours, as well as acting as designated safeguarding lead (DSL) within the organisation.
Ensuring the successful operation of the organisation by following procedures and implementing sanctions relating to attendance, lateness, absences, dress code and challenging behaviours. 
Ensuring young learners receive mentoring and support, enabling them to resolve difficulties effectively and in a timely manner, allowing them to concentrate on academic achievement.
Supervising young learners who may have been isolated from their cohort for insubordination.
Recording information accurately on the school's internal system, and preparing reports for performance review meetings, interagency and other professional meetings, attending where appropriate.
Promoting a positive behaviour code and maintaining a visible, professional and high profile within the school and the community.
The Student Support Manager will have the following skills and attributes:
Excellent communication and interpersonal skills with a flexible and adaptable approach to effectively engaging with staff and young learners.
Well organised, able to plan, prioritise and work under pressure, as well as creatively solve problems.
Able to use Microsoft packages (Word, Excel, PowerPoint, Outlook).
Experience of working in an educational setting with young learners with challenging behaviours is essential.  
Hold a professional qualification in education, youth, or social work, or have other relevant experience of working in the police, youth offending or health sector, that demonstrates an ability to work with young people.
Full UK driving license and use of own vehicle.

As the Student Support Manager, you will receive £25,000 per annum, and annual leave will be in line with Staffordshire County Councils academic calendar.

You will be working 8.00am – 4.30pm, Monday to Thursday, and 8.00am to 3.30pm on Friday, with half an hour for lunch.

Appointment will be subject to Enhanced DBS clearance and satisfactory references.

If you would like to apply for this Student Support position, click apply and send us your CV.

Candidate Source Ltd is an advertising agency. Once you have submitted your application it will be passed to the third party Recruiter who is responsible for processing your application. This will include holding and sharing your personal data, our legal basis for this is legitimate interest subject to your declared interest in a job. Our privacy policy can be found on our website and we can be contacted to confirm who your application has been forwarded to.
25,000.00 - 25,000.00 per year
Benefits: