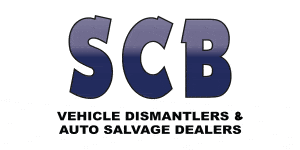 Stores Person - Smart Recruit Online
Ratho, Scotland EH288NU

Do you have an interest in working with car parts? Or maybe you enjoy working in a warehouse environment?

At SCB, we are looking for someone who has an interest in either of these areas. As our 'Stores Person' or 'Parts Processor' you will be joining a great group of processing staff, who will be eager to have another member of the team!

The job is fast-moving and varied so you will not be doing the same task every day, week in week out.

About the Role

As a member of our Parts Processing team you will be tasked with a variety of inventory and warehousing duties.

Once we have dismantled a vehicle, the parts then have to be processed and prepared for sale. It is the job of the 'Parts Processing' team to prepare the parts for online upload and eventually sort them for dispatch. The role can be split into the following six areas:

Cleaning

When parts are removed from an accident damaged vehicle, they can often be dirty/dusty and require cleaning. As the parts processor you will have a variety of cleaning products that are to be used in this process. The parts are destined to be imaged, put online, and sent to the customer so they must be presentable.

Commenting

Once the parts have been cleaned, they get moved over to the 'commenting' table. 'Commenting' is the word we use for describing the parts in terms of their condition, their working order, any marks or damage, relevant part numbers, and any other notable comments. The parts processor will work part-by-part, commenting on each with a tablet or android device.

Imaging

When the parts have been cleaned and commented, they are then ready to be imaged for online upload. We have a number of photo booths, each tailored for the different kinds of parts that we sell e.g.

Small parts (headlights, door mirrors, sun visors)
Mid-size parts (steering racks, driveshafts, wing liners)
Wheels/tyres
Large parts (doors, bumpers, wings, bonnets, tailgates)

The parts processor is required to take a selection of images of each part, showing each angle, part numbers, marks/scuffs, and anything relevant that has been mentioned in the comments.

Bagging and tagging

Once a part has been cleaned, commented, and imaged it then has to be prepped for our stores. This involves sealing certain parts in a transparent bag and attaching a tag. Some parts just require a tag.

Locating

After a part has been fully processed it then needs to be put away in the stores. This is done by scanning the parts into a location with an android phone.

Looking out

Throughout the day our packaging team is wrapping parts and putting them in parcels for dispatch. The parts processing team is responsible for looking out the parts in our stores so that they can be wrapped.

Parts Processor | Warehouse | Scrapyard | Cars | Parts | Inventory | Automotive | Stores Person | IT Literate | Inventory Control | Data Entry | Time Management

Benefits

A complimentary drum of petrol/diesel every 2/3 weeks | Workwear provided | Saturday work at time-and-a-half | 28 days paid holiday | Staff discount on parts | On-site parking | On-the-job training

Essential Skills

A 'hands-on' approach to tasks.
Diligent and careful when performing physical duties and handling parts.
Good knowledge of cars and car parts.
Good level of competency in using an android phone and tablet.
Willingness to perform a variety of tasks within the same area e.g. imaging parts, cleaning parts, locating parts in our stores (you will not be asked to do perform a task outside the parts processing area).
Desirable Skills
Previous warehousing or inventory experience is beneficial but not at all necessary. Full training will be provided on the job.

About Company

As a family run business, SCB Vehicle Dismantlers is one of the biggest vehicle dismantlers in the UK and one of the fastest growing. Our business is split into two areas; the selling of salvageable/repairable vehicles on our auction site and the dismantling/selling of used parts.

We have a fleet of recovery trucks and lorries that operate across the country, uplifting and delivering vehicles.

Our operations are conducted at two different sites, each with around 2000 vehicles. Our site in Addiewell processes all the incoming vehicles and prepares the appropriate vehicles for auction.

Our site in Newbridge processes all the vehicles for dismantling. From here we depollute, dismantle, and scrap all of our breakers.

We are based in Newbridge, Edinburgh (Not Wales)