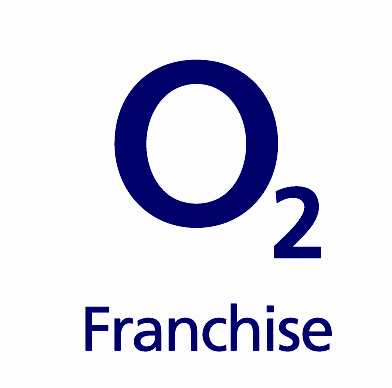 Store Manager - o2 Store - Stratford Upon Avon - talk talk Mobile Phones Limited
Stratford-upon-Avon, MID CV37 6AB
Location: Stratford-Upon-Avon
Salary: From £23,000 - £27,000 basic
Job type: Full time hour's
Are you a natural born leader who is able to inspire others and strives to bring out the best in your team? O2 is one of the world's most innovative and prestigious companies putting customers at the heart of everything they do. TTMPSL are O2's largest franchise - operating 37 retail stores across the UK.
What we offer:
Lucrative earning potential with uncapped bonus.
Staff discount on products and accessories, plus friends & family discount.
Flexible hours available in line with business needs.
Excellent promotional opportunities for motivated individuals.
Full training provided and continuous development.
Induction course for all new starters.
Your role and core accountabilities:
Take ultimate responsibility to ensure the smooth and efficient running of the store.
Providing direction and leadership for all colleagues to maximise sales and profit of the store, whilst delivering exceptional customer service within an agreed business plan.
Achieve company targets by generating sales so that the store achieves profitable growth.
Manage all Key Performance Indicators to company expectations.
Deliver high levels of customer service ensuring all transactions are completed with integrity and courtesy and that any customer enquiries/issues are resolved satisfactory.
Complete all required in-store administration and management information reports, including store rotas.
Minimise loss by securely protecting stock, cash and property as well as ensuring policies and procedures are adhered to in line with audit requirements.
Manage colleague performance to ensure all colleagues have clear targets and are motivated to achieve them.
Encourage and support staff in completing relevant training.
Take personal ownership of own training needs.
Update staff on all company communications and initiatives.
Continued awareness of current market trends by monitoring local competitors to maximise sales and enhance profitability.
Ensure correct and accurate implementation of company directives on merchandising, pricing and point of sale materials.
Monitor and maintain all store systems to ensure they are operating effectively and efficiently.
Implement and maintain all Health and Safety regulations.
Adhere to company policies and procedures leading by example to ensure they are fully implemented.
Skills, Knowledge and Qualifications:
Experience of managing, developing and coaching a team within a retail environment.
2 - 3yrs experience of working in retail sales management within the mobile sector.
Ability to demonstrate proven results of achieving targets and key performance indicators.
Clear communication skills.
Commercial awareness.
Organisational and planning skills.
Ability to adapt and deliver in a fast- paced environment.
Ability to relate to staff at all levels and foster a team environment.
Excellent customer service skills.
GCSE in Maths and English required as a minimum.
Our teams are at the forefront of everything we do, and we are always looking out for talented people to join our teams. Just like our customers we want to offer our employees a great experience whilst they are with us, so besides the amazing benefits, rewards and great training, there is so much more to what we do.
Please apply now by submitting your CV.
We look forward to speaking to you soon!
£23,000.00 - £27,000.00 per year