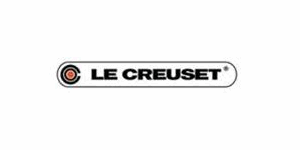 Store Manager - Le Creuset
London, London SW109PN
Le Creuset have an exciting opportunity for a Store Manager to join our team based in our Fulham Road store. Working on a full time, permanent basis in return you will receive a competitive salary.
Le Creuset is recognised the world over for market-leading, premium quality ranges of enamelled cast iron cookware, multi-ply stainless steel, toughened non-stick, and stoneware, along with its outstanding range of wine accessories.
Established in 1925, Le Creuset has been making world-class cookware for almost 100 years, innovation remains at the forefront of Le Creuset's success. Used by leading chefs and keen cooks around the globe, Le Creuset cookware offers outstanding performance time after time.
About the Store Manager role:
You will manage all aspects of running a store to ensure that sales targets are achieved, costs are controlled, employees are managed, and that excellent levels of customer care and service are delivered at all times.
Responsibilities as our Store Manager will include:
- Day to day management of all aspects of the store & employees
- Liaise with Line Manager and the HR department with regard to any employee issues / changes
- Plan, drive, and report on store sales, costs (notably staffing hours) and business performance
- Follow the pricing policy set by the Company, and implement price changes
- Liaise with the retail head office team to plan, implement and advertise local marketing events
- Ensure in-store displays and product merchandising meet the Company's Visual Merchandising standards and guidelines
- Ensure cash and payment systems in-store are managed in accordance with the company's procedures and policies
- To manage selling and customer service activities and practises.
- Ensure all employees receive effective, thorough and regular up to date training
- Manage costs and overheads, and all factors affecting the profitable performance
- Ensure that in store stock levels are maintained at all times
- Seek and continuously develop knowledge and information about competitor activity
What we'll expect from you as our Store Manager:
- 2 yrs experience in a Retail or Customer Focused Environment with Line Management responsibility.
- "O" level (or above) Qualifications in English and maths.
- Customer Service and maintaining standards
- Selling and up-selling skills
- Microsoft Word, Outlook and Excel skills to intermediate level.
- Interest in cooking
Desirable:
- Experience of driving retail sales and standards of customer service
- Experience working for a quality brand in a retail environment.
- Advanced cooking skills and an enjoyment of cooking
- Prior knowledge of Le Creuset products (as a consumer or someone working for a competitor)
What we will offer you as our Store Manager:
There are great benefits, in addition to the potential to progress within a great working environment, such as; Pension Scheme, Employee Discount and extensive training with the cookware; including the chance to cook with cast iron in our head office!
If you have the requirements listed for this Store Manager role, please click apply to submit your Covering Letter and CV! We'd love to hear form you!