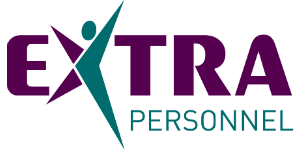 Stock Controller - Extra Personnel
Horwich, NW BL65JE

We are recruiting for a Stock Controller in the Bolton area.

As a Stock Controller you will need to have:


Proven work experience in a stock control role

Good understanding of supply chain procedures
Experience of inventory management software (SAGE etc)
Excellent organisational skills
Good communication skills
Details of the role:
Salary: £10.00 to £11.00 an hour dependant on your experience
Working Hours : Monday to Friday 37.5 hours per week day shift
Location:Bolton
Duration: Ongoing
Role of a Stock Controller include:
Forecasting supply and demand to prevent overstocking/running out of stock
Submitting purchase details onto internal databases
Placing orders as and when needed
Running reports and stock audits
Tracking shipments and address delays
Oversee storage of product's
Evaluate supplier offers and negotiate deals (making sure you don't go over budget)
Benefits of working with us as a Stock Controller:
28 Holidays per year
Weekly Pay
Pension Scheme
Employed Status
Personal Accident Insurance
Mortgage references
My Extra Rewards- An online portal offering vouchers and discounts
If you are interested in the above Stock Controller role please click apply.
Extra Personnel Limited acts as an employment agency for permanent recruitment and employment business for the supply of temporary workers.