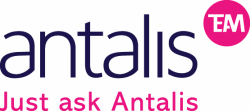 Stock Controller - Smart Recruit Online
Coventry, MID CV12ND

Does your skill set come to live when you are in control of all your stock? Is attention to detail your thing?

If so, our Stock Controller position is for you! Antalis are looking for a professional Stock Controller to join our growing Purchasing team based in our Coventry office.

Challenge yourself with this great opportunity to join a large, highly successful and well-established international business.

The role is varied and interesting, where strong ongoing relationships with contacts at customer sites is key. Antalis Parkside distribute a wide range of packaging to the end user. One of our main USP's is stock and serve packaging for our clients. The role of the buyer is essential in making this work and maintaining our reputation within the industry for our outstanding service levels. This position is well suited to an individual who has excellent organisational skills and copes well under pressure.

We are currently seeking a Stock Controller to join our team in our purchasing department. You will need to be motivated, driven and have a true passion to succeed. Having a good knowledge and understanding of packaging products and the supply chain would be preferred and beneficial.

You will work within a supportive team as well as in conjunction with a nationally based sales team. Working alongside other teams within our business will give the best possible experience to our customers, and in return will ensure their loyalty and repeat business.

Stock | Controller | Purchasing | Procurement | Pricing | Packaging | RFQ | Administration | Admin | IT Literate | MS Office | Excel | Communication

Additional Information

NO AGENCIES PLEASE

Essential Skills

Monitor stock levels and identify purchasing needs, raising purchase orders when required.
Track orders and ensure timely delivery by liaising with suppliers and booking deliveries in as per our requirements.
Update internal systems with live order information.
Build relationships with suppliers and negotiate with them for best pricing on current specifications.
Sending out RFQ's to source best price and lead times from sales enquiries and seeing the process through, e.g. filling of data, requesting samples etc.
General admin e.g. ensuring documents are saved in the correct place, checking order acknowledgments, keeping systems up to date with correct information etc.
Investigating and passing off of invoice queries.
Investigating any stock discrepancies and making right.
Review of product levels on a regular basis.
Pricing.
Desirable Skills
Work experience from a purchasing role/packaging role or busy admin office.
Proficient in all Microsoft programmes, particularly MS Excel.
Solid organizational skills with the ability to multi task and prioritise.
Great communication skills.
A team player with a positive can-do attitude.

About Company

Antalis (Euronext Paris: ANTA) is the European leader and the global leader (outside of the United States) in B2B distribution of Paper and Packaging solutions, and one of Europe's top three distributors of Visual Communication solutions. Antalis is the only operator in its sector with an international presence in 41 countries.

The group provides one of the most extensive and diversified ranges of products and solutions in the market and offers its clients a high and ground breaking level of service in terms of customisation, expertise and logistics, mainly through its 115 distribution centres situated throughout the world.