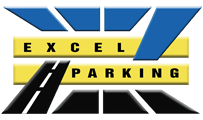 Static Car Parking Officer - Excel Parking Services Ltd
Waterlooville, Southern PO7 6AL
This hidden gem is expiring soon - don't miss this opportunity.
The Excel Parking Group was founded in 1990 to provide cost-effective parking solutions to both the public and private sectors. For over two decades, we have experienced continual growth and now have national coverage - with operations on over 1200 sites - and we also provide services for some of the UK's largest universities, airports, commercial agents and NHS Trusts.
We are currently recruiting for a dynamic, hard working individual to take over the temporary role of Static Car Parking Officer based at Dukes Walk Shopping Centre, Waterlooville.
The primary objectives of this position are to monitor the car park while implementing PCNs, and ensure that all Company tasks and duties are carried out in a safe and timely manner.
Duties & responsibilities:
Carry out regular patrols of the car park.
Observe, uphold and enforce health & safety regulations at all times, including the wearing of hi- visibility and safety clothing, and the reporting of hazards and dangers on site.
Monitor vehicles in accordance with the parking regulations in force on site.
Identify non-compliant vehicles and take enforcement action against those vehicles parked in breach of local Terms and Conditions.
Check and clean all signs, posts and payment equipment in accordance with the site cleaning schedule and Company quality standards.
Maintain the cleanliness of on-site work accommodation in line with Company standards and the cleaning schedule.
Collect and dispose of all minor and major litter items.
Carry out such car park related duties as are specified by your line manager.
Liaise with the general public, customers and suppliers as required to enhance the shopping and parking experience on site.
Full training will be provided and we will supply all necessary tools and equipment, including a uniform.
This position is for a contract covering 40 hours per week on a rota basis.
You must be conscientious and reliable, with a presentable appearance and the ability to build and sustain positive working relationships with customers and clients. A recent CRB/DBS check would be useful, but is not essential.
Hourly rate: £9.00 per hour
If you wish to apply for this vacancy, please click on the ' Apply Now' button and send us a copy of your CV together with a covering letter outlining why you think you are the ideal candidate for the role.
NO AGENCY SUPPORT REQUIRED - THANK YOU!
Pension
Professional Development
Parking
Paid Holidays
Maternity/Paternity Paid Leave
Employee Events