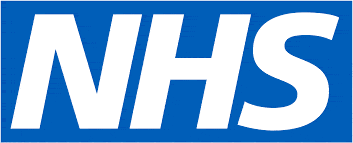 Staff Nurse - National Health Service
Walkergate Park Hospital, TT NE64QD
Job Reference: 263-SL20-B5-WGP
Employer:

Department:

Nursing

Location:

Walkergate Park Hospital

Salary:

£24,907 to £30,615 per annum
---
Cumbria, Northumberland, Tyne and Wear NHS Foundation Trust is one of the largest healthcare Trusts in the country. Serving a population of 1.7 million, with a budget of circa £380 million and 7,000 staff, we work from over 70 sites across Northumberland, Newcastle, North Tyneside, Gateshead, South Tyneside, Sunderland and Cumbria.
We have been rated outstanding by the CQC and in November 2017 won the prestigious HSJ Award for Provider of the Year.
We provide a diverse range of specialist and generic health care services to both children and adults, their families and carers and we have a number of regional and national specialist services to England, Ireland, Scotland and Wales.
As an Organisation we are serious about supporting a diverse workforce that reflects our local community and are very much focused on being an inclusive and compassionate place to work.
We welcome applications irrespective of people's age, gender, race or ethnicity, religion or belief (With the exception of Chaplaincy Posts), sexual orientation, disability including mental health conditions or other personal circumstances, and are particularly keen to receive applications from:
people from a Black, Asian or minority ethnic background.
disabled people whether their impairments are physical, sensory, cognitive or hidden.
those who have lost their employment during this pandemic or who have been out of work for a period.

We are committed to the health and wellbeing of our staff and we have a number of initiatives and support for staff including access to psychology and counselling services. We are proud to be recognised as a mindful employer.
We have Maintaining Excellence level in the Better Health at Work award and also achieved the Investors in People Health and Wellbeing Award.
The Trust is committed to achieving high standards of health for its service users, staff and visitors providing a safe environment for staff, we operate a smoke free policy on all sites.
---
Walkergate Park Centre for Neurorehabilitation and Neuropsychiatry is an encompassing service for people with a disability caused by injury or disease affecting the brain, spinal cord or muscles. The centre is one of the most advanced of its kind in Europe and at the time of opening was the first in the UK.
Our team of professionals have extensive experience and expertise in the management of physical disabilities, neurobehavioral, neuropsychological and neuropsychiatric problems.
This fully comprehensive service is delivered from a state of the art premises, purpose designed for modern rehabilitation practice in the north east of England.
Walkergate Park provides high quality rehabilitation services on an inpatient, outpatient, day patient or community basis, for people who experience the following consequences of neurological disease:
• Major physical disability affecting mobility, self-care and everyday activities
• Disturbance of cognition and behaviour
Our goal is to maximise people's potential for independence. It is a goal that depends on many factors; understanding a past personality, knowing the present, foreseeing the potential future and combining the intricacies of each of these factors into a focused plan. We believe that individualised, inter-disciplinary treatment is the most productive approach to rehabilitation.
Ward 1- Neuro Behavioural
The service supports individuals who have sustained an acquired brain injury, who present with a range of physical, cognitive, communication and emotional problems, and who may be exhibiting challenging behaviour which prevents the individual engaging in other less specialist rehabilitation settings. We aim to provide a secure, structured and low stimulation environment that is suitable for people who require assessment and/or rehabilitation.
Ward 2 – Neuro Psychiatry
The service supports individuals who have a neurological condition or other acquired brain injury and are presenting with neuropsychiatric difficulties of a complex nature. Typical presentations include Epilepsy, Multiple Sclerosis, Encephalitis, Traumatic Brain Injury, Stroke, Huntington's disease and Parkinson's disease.
We aim to provide a specialist interdisciplinary inpatient assessment, diagnosis, and treatment. The service is also a highly specialist regional unit for the care of patients with Huntington's disease.
Wards 3 and 4
We support and provide treatment to men and women aged 16 years of age and over with an acquired brain injury or other neurological disease/illness, who may be presenting with the most complex physical, cognitive and / or communication problems that would respond to a structured, interdisciplinary neurological rehabilitation programme.
Our service will provide specialist assessment and has the multidisciplinary expertise to address their rehabilitation needs. There are currently 4 programmes patients can be admitted to, dependent on their clinical presentation and need, Neuro Rehabilitation, Cognitive, Prolonged disorders of consciousness assessment and intervention, and Minimally Conscious Programme.
The service is looking to recruit enthusiastic Band 5 Nurses from all areas of the Nursing Spectrum.
If you join the Teams we are offering Excellent Support Packages that include:
A comprehensive Induction package / structured supervision and development opportunities
Support to complete CORSSAT (Core rehab skills self-assessment tool) within first year.
Primary nurse role.
Friendly, supportive nursing and therapy colleagues and a responsive management team.

If you are interested or would like further discussion about the posts please contact the Clinical Nurse Managers detailed below
Sharon Gibson on 01912875055
Pamela McIntyre 01912875028
---

All of our clinical posts (and certain others), are subject to DBS clearance prior to commencement.
Applications from candidates who require Tier 2 immigration status to work in the UK are welcome, but such candidates will not be appointed to the post if there are a sufficient number of other suitable candidates as the employing body will in those circumstances be unable to satisfy the Resident Market Labour Test, as required by the Border immigration Authority. Please check with the appointing manager for the post that sponsorship can be offered prior to applying.

In view of recent changes to Home Office Immigration Regulations all applicants must state their current immigration status, including expiry dates.
Please note if you are external to Cumbria, Northumberland, Tyne and Wear NHS Foundation Trust you will be subject to a six month probationary period (this does not apply to those not under Agenda for Change Terms and Conditions of Service).
You will also be encouraged to complete your Mandatory training via E-learning before you commence into post.
After applying on NHS Jobs, your submitted application will be imported into our Third party recruitment system - Trac Jobs. All subsequent information regarding your application will be generated from apps.trac.jobs. You will not be able to track the progress of your application or receive messages through the NHS Jobs website, all communication will come via apps.trac.jobs. By applying for this post you are agreeing that the employing Trust (CNTW) can transfer the information contained in this application to its preferred applicant management system, in this case Trac Jobs.
If you are offered a job information will also be transferred into the national NHS Electronic Staff Records system
24,907.00 - 30,615.00 per year