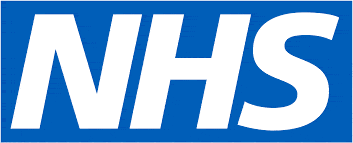 Staff Nurse - National Health Service
Barnsley, Yorkshire S714FL
Job Reference: J265-A-20-5839
Employer:

Location:

Barnsley

Salary:

£21,750 - £33,500
---
Are you a Registered Staff Nurse looking for a new opportunity to work in an organisation that will help you to develop and achieve your goals to become the best you can be?
As an experienced Nurse from the NHS or private care, you'll join the team at Jubilee House as a Mental Health Nurse or Learning Disability Nurse and change lives for the better.
Your career within Elysium will be enjoyable and rewarding as you develop specialist skills and make a real difference for some of the most vulnerable people in society.
It's a career that you can take pride in and enjoy. It's what delivering great healthcare should feel like.
What you will be doing

As a qualifiedRMN/RNLDnurse you will ensure patients with mental health conditions, learning disabilities and autism receive high-quality care, while also supporting your colleagues and promote good teamwork.
No two days are the same, with plenty to keep you engaged and motivated, but also a good amount of routine.
You will have access to the Elysium Wellbeing team, which is on hand to keep you feeling great; be it a chat, massage or group activities. Who doesn't like a free massage at work?
There are also career development opportunities, with a huge range of courses that will help you grow and succeed. If you have the aspiration, capability and dedication, we can give you the support and opportunities to help you achieve your career goals.
Things that you will have
A relevant nursing qualification and registration

Strong team-working skills

A high level of self-motivation and a flexible approach

A positive attitude and be naturally caring and compassionate

A commitment to high-quality care and to values and evidence-based practice
The service operates 24/7. You will work shift patterns including weekends, bank holidays and nights. Standard shifts are 12 hours a day, working 3 days one week, 4 days the next.
Where you will be working
Location:18 Jubilee Gardens,Royston, Barnsley,S71 4FL
You will be working at Jubilee House, a specialistmixed gender service for people living with learning disabilities, autism and sensory and communication impairmentsjust 4 miles from Barnsley town centre, with direct bus access and good transport links.
Working as part of a team, you will support individuals with complex needs and behaviours that challenge, while embracing and balancing the management of risk with comfort, homeliness, dignity, respect and choice.
The service is staffed 24 hours a day by a dedicated team made up of registered manager, nurses and support workers, and is intended for those individuals who require a high level of support to live within a community setting and will continue to require this longer term.
What you will get
Annual salary of £21,750 to £30,600 depending on experience
The equivalent of 33 days annual leave – plus your birthday off!

Free meals and parking

Wellbeing support and activities

Career development and training

Pension contribution

Life Assurance

Enhanced Maternity Package

Flexible working opportunities
There is also a range of other benefits including retail discounts and special offers, car leasing without a credit check, holiday financing and much more.
About your next employer
You will be working for an established, stable and agile company with a unique approach to the delivery of care.
Each and every employee is valued and supported, as everyone has an important role to play in the success of Elysium. It is only with the dedication, passion and hard work from staff that excellent care programs that truly benefit the service users can be delivered.
With a network of over 70 services across England and Wales, providing four services including:Mental Health, Neurological, Learning Disabilities & Autism, Children & Education, there is opportunity for you to grow and move with Elysium.
21,750.00 - 33,500.00 per year