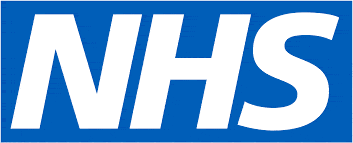 Staff Nurse - National Health Service
Danby Ward, Yorkshire YO126DN
Job Reference: 346-NYA-137-20
Employer:

Department:

Adult Mental Health

Location:

Danby Ward, Cross Lane Hospital, Scarborough

Salary:

£24,907 - £30,615 per annum
---
We are one of the largest specialist mental health and learning disabilities trusts in the country, with an annual income of £320m and a workforce of some 6,700 staff operating from around 100 sites in Durham, Teesside, North Yorkshire and York and Selby. We provide a range inpatient and community services to 2m people living in County Durham, the Tees Valley, Scarborough, Whitby, Ryedale, Harrogate, Hambleton and Richmondshire. We also provide additional specialist services to other parts of Northern England.
We deliver our services by working in partnership with eight local authorities and clinical commissioning groups, a wide range of voluntary organisations, as well as service users, their carers and the public. The services are spread over a wide geographical area of around 3,600 square miles, which includes coastal, rural and industrial areas.
We are a multi-award winning trust and are included within the Health Service Journal's Best 100 Places to Work. The trust take a positive and proactive approach to support staff in their personal development and has embedded the Talent Management approach within the Trust, with the vision of helping people to be as good as they can be, helping TEWV to do things better.
---
An exciting opportunity has arisen for 3 Band 5 Nurses to join our team working with adults with mental health problems in acute adult ward. Danby Ward is a 13 bedded acute unit which is staffed by nursing staff 24 hours a day for people with longer term mental health problems. It has 13 en-suite bedrooms.
The post holder will be responsible for working collaboratively with patients to manage acute risks and to support recovery back to the community. The aim is for patients to be up skilled and able to manage their experience of mental ill health. Self-responsibility, safety and decision making are core to promoting recovery. Such principles should be embedded within interventions plans.
The teams strive to provide a meaningful hospital stay and plan for a safe discharge, to enable recovery to continue in the least restrictive environment back in the community.
The treatments and interventions offered include:
occupational therapy
Psychological Therapy (inc. psychologically informed care)
social activities
gym sessions
outdoor activities
access to external agencies as and when required ie housing, CRB
patient involvement via community meeting
chaplaincy services
involvement in formulation meeting planning, care on the ward and discharge planning
trauma informed care
on discharge patients are offered the chance to become involved on interview panels.
For further details / informal visits contact:
Drew Brace, Ward Manager
Email andrew.brace@nhs.net
Telephone number 01723 384 673
---
Tees, Esk and Wear Valleys NHS Foundation Trust is committed to the protection of staff, service users and visitors to the Trust from second hand smoke and currently operates a no smoking policy which ensures all buildings and grounds are smoke free.
We are an equal opportunities employer and welcome applications from individuals who have experience of mental ill health or learning disabilities. Our service users and carers tell us our staff should be consistently concerned with maintaining and improving care with pride, empathy and compassion.
This job advert may close as soon as sufficient suitable applications have been received. If interested please apply for this post as soon as possible
Your submitted application will be imported into our preferred Third party recruitment system. All subsequent information regarding your application will be generated from apps.trac.jobs. You will not be able to track the progress of your application or receive messages via the NHS Jobs website and therefore, as an employer, we will not be able to respond to any e-mails sent to us via the NHS Jobs website. By applying for this post you are agreeing to Tees Esk and Wear Valleys NHS Foundation Trust transferring the information within this application to its preferred applicant management system. If you are offered a job, information will also be transferred into the NHS Electronic Staff Records system
Please note that if the post you are applying for requires a DBS check, you will be required to also subscribe to the DBS Update Service, if successful, and thereafter renew your subscription each year. The Trust will reimburse the subscription fee.
Tier 2 Visa Applicants - From April 2017, Tier 2 visa applicants and their adult dependants will be required to provide a criminal record certificate from each country they have lived in consecutively for 12 months or more in the past 10 years. The requirement has been designed to strengthen the safeguards against individuals with a criminal history who are seeking to come into the UK.
24,907.00 - 30,615.00 per year