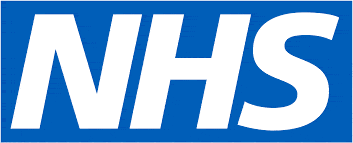 Staff Nurse - Band 5 - Newmarket Hospital - National Health Service
Bury St. Edmunds, ANGL IP332QZ
Job Reference: 179-248-20-I
Employer:

Department:

Rosemary Ward Newmarket Hospital

Location:

Bury St. Edmunds

Salary:

£24,907 to £30,615 pa
---
About the West Suffolk NHS Foundation Trust
At the West Suffolk NHS Foundation Trust, we want to tell your story. We want to help develop your career. With us, the opportunities are endless.
We strive to deliver the highest quality and safest care for more than a quarter of a million people. We aim to provide the right care, in the right place, at the right time – whether in the hospital or community settings across west Suffolk.
We deliver high-quality services in a variety of settings including people's own homes, care homes, day centres, schools, GP surgeries and health centres, as well as the Newmarket Community Hospital inpatient unit and clinics, and our main site, the West Suffolk Hospital in Bury St Edmunds.
Join us – what will you #BeKnown for?
Key achievements
For the last two years the National Hip Fracture Database (NHFD) have rated us as the top hospital in England, Wales and Northern Ireland for meeting best practice criteria for patients treated for a hip fracture.

We're among the top 10 hospitals in the country for hip, knee and joint replacement outcomes.

Our stroke services regularly achieve high ratings in the Sentinel Stroke National Audit Programme (SSNAP) scores.

We consistently achieve high early detection of cancer, and cancer survival rates in the NHS West Suffolk Clinical Commissioning Group area are the best in the east of England.
---
Staff Nurse - Band 5 - Newmarket Hospital - Full time and Part time - Permanent
Are you a registered nurse who would like to work in a community environment, whilst having the opportunity to utilise your acute skills?
Rosemary Ward is a 33 bedded inpatient unit (this has recently increased in response to the the COVID-19 pandemic) within Newmarket Community Hospital and. West Suffolk NHS Foundation Trust as part of the West Suffolk Alliance are responsible for the delivery of both acute and community services.
We are looking to recruit full or part-time registered nurses to join our team on Rosemary Ward at Newmarket Community Hospital in Newmarket.
The unit is a self-motivated, nurse-led unit requiring excellent assessment and decision making skills. The successful candidate must have good organisational and communication skills and be keen to integrate into a highly supportive multi-disciplinary team.
We pride ourselves on providing compassionate holistic care to all our patients, putting our patients needs and wishes at the heart of everything we do.
Our aim is to provide care closer to home for those patients requiring sub-acute medical intervention, reablement or end of life care. We work closely with our Social Care and CHC partners to ensure successful discharge with the appropriate support for them to continue to live as independently as they are able for as long as they are able.
This is a time of change within West Suffolk, during which we are transforming our services to provide treatment and care for patients outside the acute Trust and closer to where our patients live.The Newmarket hospital site has recently been acquired by West Suffolk Hospitals Foundation Trust and there are plans to develop the site, with the first phase having been completed to relocate one of the local GP practises.
As a new member of the team you will receive a comprehensive induction supported by the senior nursing teams as well as the rest of the team. For internal candidates, we will consider secondment opportunities, which should be supported by your Manager.
Helen Ballam – Sister (Rosemary Ward) – helen.ballam@wsh.nhs.uk- 01638-558478
Sue Jones – Assistant Service Manager – susan.jones@wsh.nhs.uk - 07817090135
**In order to improve efficiency, all correspondence relating to this vacancy,

including invitations to interview will be by email only

, via NHS Jobs. Would you therefore please ensure you check your emails on a regular basis**
In submitting an application form, you authorise West Suffolk NHS FT to confirm any previous NHS service details via the Inter Authority Transfer (IAT) process, should you be appointed to the post.
CAR PARKING - This post does not entitle you to apply to park on the Hospital site. The Trust offer parking off site at the Bury St Edmunds Rugby Club, which is serviced by a regular shuttle bus to and from the Hospital. Details of the bus timetable can be found in the on-line starter pack.
If required to work on a weekend, the restriction does not apply. Parking is allowed on site Saturday and Sunday provided a day ticket (£2.10) is clearly displayed.
For posts that include "on call" duties successful candidates will need to complete an application form for access through the barriers from the car park office.
The successful candidate for this post will be required to apply for a Disclosure & Barring Service (DBS) Disclosure at Enhanced level.
For Band 1 and Band 2 posts, the cost of the DBS Disclosure will be met by the Trust. However, any employees at Band 1 and Band 2 who leave the Trust within six months of commencing their post will have a £10 administration fee deducted from their final salary. For posts at Band 3 and above, the cost of the Disclosure will be met by the appointed employee and deducted in instalments from their salary over a period of three months. If the employee leaves the Trust within three months of commencing their post, any outstanding payments will be deducted from their final pay.
All applicants should click on the link entitled "How will my application be processed?" prior to submitting their application form.
The closing date for this vacancy may change if we receive a strong response. Please ensure that you apply for any post you are interested in as soon as possible.

---
We will endeavour to notify you on the progress of your application. Please note that this could be via email or post; therefore you should ensure you regularly check your email account for new messages.

We are an equal opportunities employer, with a range of flexible working options.

The Trust is committed to safeguarding and promoting the welfare of children, young people and vulnerable adults and expects all staff and volunteers to share this commitment. DBS clearance (Disclosure and Barring Service - Police checks) will be required for relevant posts.

Final Salary Pension Scheme and Life Cover.

Key Worker Living Housing Initiative available to applicable staff groups.
We welcome applications from the Armed Forces community.
24,907.00 - 30,615.00 per year