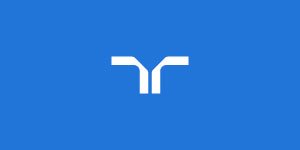 SR Event Marketing Executive (w/Adobe InDesign)-exciting travel - Randstad
City of London, London
Senior Event Marketer with skills in Adobe InDesign needed for and exciting international role in cross channel marketing and strategy delivery!

Are you an Event Marketing Executive with a minimum of 12-18 months experience working in a B2B (business media) publishing and events company? Are you looking for a career where you can progress quickly and start travelling internationally to some amazing locations like (Dubai, Hong Kong, Singapore, NYC and more? Do you also have working knowledge of Adobe InDesign and are a multi-channel skilled marketer - if so apply now, you can start working on exciting campaigns for high quality B2B events around the world!

The role will involve the full marketing mix, focusing on driving interest and attendance for B2B award ceremonies, round tables and conferences!

Innovation and ideas are welcome in this trendy, forward thinking Media firm - so if you are ready to take on a new challenge, taking your career to the next level please apply!

Benefits:

£24,000-£28,000K + bonus £5-7k!!
Excellent paths of progression
Opportunities to travel internationally 4-5 times a year or more (the team often stays back to holiday together, or jet off to near by locations!)
Fantastic training and development
Gorgeous offices - trendy, open, well designed
Sociable Fridays, friendly and welcoming culture
Annual Christmas Party
Central London location, with easy access to multiple tube lines
Flexible work hours
Health care, pension, ride to work, birthday day benefits and more!

Core responsibilities:

-Implement and project-manage a coordinated marketing campaign for multiple conferences - including both free delegate and paying delegate campaigns
-Utilise digital and non-digital channels including but not limited to email, social media, telesales projects, search and SEO and content marketing
-Consider new ways that we can improve and innovate with every event marketing campaign
-Work closely with other internal teams where relevant to coordinate event marketing deliverables
-Work with and coordinate deals or contracts with external suppliers, media partners and PR agencies
-Manage design elements of the event, working with our design agency but also producing visuals using Adobe Photoshop
-Build and manage databases, ensuring to keep our data up to date, targeted and relevant for every event campaign. This will involve regular use of our CRM system and excel
-Use of intuitive lead-generation techniques for data capture of new prospects
-Manage and control the marketing budget for each campaign
-Produce a post conference campaign analysis for each event using relevant analytics tools to track performance

Core skills/competencies:

Ability to work to deadlines, prior experience in Event Marketing (managing a budget or event(s) in it's entire marketing strategy and delivery
Skilled in a number of marketing channels - CRM, Email, SEO, Social, Web, Content etc
Strong organisational skills
Team player
Fluency in Microsoft Office Suite
Familiarity with Adobe Creative Cloud desirable

It is essential that you are able to travel internationally without restrictions that might affect visa applications

Randstad Business Support acts as an employment business when supplying temporary staff and as an employment agency when introducing candidates for permanent employment with a client. Randstad Business Support is an equal opportunities employer and decisions are made on merits alone.
Employee Events
Mobile Phone Discount
Pension
Medical, Dental and Vision
Paid Holidays
Holidays
Maternity/Paternity Paid Leave
£24,000.00 - £28,000.00 per year
5-7K bonus benefits, international travel