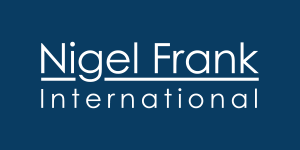 SQL DBA/Developer - London - SQL - Biztalk - £48K - Nigel Frank International
London, London

SQL DBA/Developer - London - SQL - Biztalk - £48K

I'm currently working on a really interesting role based in Central London paying up to £48K. My client are looking for someone who is confident working with SQL Server as a developer in a Data Warehouse environment but also has experience in managing DBA tasks. This role with give you the opportunity to work on some fantastic projects where you will pick up new skills, work with new technologies on amazingly rewarding development and analytics projects

Skills required include (not an exhaustive list)

- SQL Server and T-SQL for stored procedures & functions, tables and views.

- SSIS and SSAS

- Biztalk

To discuss this and other exciting Microsoft BI / SQL Server opportunities in more detail please send your CV to

j.dixon@nigelfrank.com

or call Jay Dixon on 0191 255 1427 in complete confidence ASAP.

Nigel Frank International is the leading Microsoft technology recruitment firm in the UK, advertising more Microsoft jobs than any other agency. We deal with both Microsoft Partners & End Users throughout the UK and Europe and we have never had more live requirements & jobs for Microsoft professionals. By specialising solely in placing candidates in the Microsoft technology market I have built relationships with most of the key employers in the UK and have an unrivalled understanding of where the best opportunities are.

£45,000.00 - £48,000.00 per year