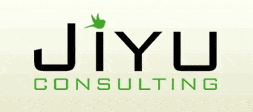 SQL Application Support Specialist - JIYU CONSULTING LTD
Coventry, MID
SQL Application Support Specialist – Coventry - £50,000-£60,000
Our large client are looking to recruit some Application Support Specialists to join their team and focus on specific applications and projects around that and not someone to join the service desk/front line support.
Candidates to apply for this role will have a strong appreciation for support SQL Server applications and be able to work closely with customers on an individual basis to an SME level in supporting queries around this specific application. You will be required to work with them closely and understand their problems and then put together the quickest route to a fix. If reading this advert, you have a strong appreciation with Oracle rather than SQL, then this is still a role to consider.
You will be working with other technologies such as the Microsoft Office suite of applications, Powershell, Windows Server and SOAP and XML – however the main skill for this role is absolutely the ability to support SQL Server 2008 or above.
In addition to the technical requirements for this role, applicants will act as an escalation point for queries, lead supplier technical reviews, get involved with projects, work closely with team managers to ensure technical environments are aligned and you will also be required to analyse systems and investigate any system and data problems.
There will be the opportunity for on-the-job training for new technologies such as Azure which will be introduced to the business in the coming months.
For more information on this role, please get in touch with me on 01793 374072 or email me at tom@jiyuconsulting.co.uk
SQL Application Support Specialist – Coventry - £50,000-£60,000
£50,000.00 - £60,000.00 per year