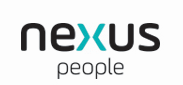 Sports Direct – Warehouse Operative - Nexus People
Worksop, MID
Warehouse workers – English, Polish & Romanian Speakers required – Regular Night Shifts (5 a week!) at Sports Direct (Shirebrook, Mansfield) – Immediate Starts.
 
We are recruiting English, Romanian and Polish speaking workers, to work in the Warehouse in Shirebrook for Sports Direct. 

Shift times and working hours for Warehouse workers:We are looking for English, Romanian and Polish speaking Warehouse Operatives who want to work on Night shifts. With 4 different Night shift times, have a look at the working patterns, and let us know which you prefer!
Nights 1
Shift Time: 22:00 – 06:00

Nights 2
Shift Time: 22:30 – 06:30

Nights 3


4 days on, 3 off (Sunday to Wednesday working)
Shift Time: 20:00 – 07:00
Nights – Automation
Shift Time: 22:15 – 06:15

Why working at Sports Direct with Nexus People as a Warehouse worker is a good idea…
Huge Staff discount across a number of popular stores
Get paid every Friday! 
On the job training in  the warehouse
Onsite canteen with home cooked hot food
Use of a microwave/vending machines/hot drinks facilities
Free onsite car parking 
24/7 support from the Nexus team
Career development opportunities 
Performance and Attendance based Raffle Prize Draws
Quarterly Prize Draws (win items like an Amazon firestick, Love2Shop shopping vouchers and more!)
Access to the Everlast Staff Gym for only £5 per month
Regular permanent opportunities with Sports Direct
What does being a Warehouse worker involve?
Picking and packing sporting items across the warehouse
A clean and safe warehouse environment
Loading & Unloading pallets and stock across the warehouse
We are on the lookout for Warehouse workers to join our growing team in Shirebrook, to work in the Sports Direct Warehouse. This is an exciting opportunity for full time work in a busy, thriving distribution centre in NG20 (Shirebrook). We can allocate you at least 5 shifts a week (37.5 working hours) and there is plenty of extra hours if you want them too! 

We are keen to speak to English, Romanian and Polish workers who are interested in this role. 

If you are as excited as we are about becoming part of this amazing team, then click APPLY today! 
Once we receive your application, our fabulous recruitment team will be in touch to arrange an assessment with you, as quickly as tomorrow! 
–
–
–
** IMPORTANT **
Please be aware, Nexus People do NOT charge any fees for arranging work for you – if anyone asks you for money to organise an interview or assessment, please contact our HR team immediately.

Important Information:  We endeavour to process your personal data in a fair and transparent manner. In applying for this role, Nexus People will be acting within your interest and will contact you in relation to the role, either by email, phone or text message. For more information see our Privacy Policy on our website here. It is important you are aware of your individual rights and the provisions the company has put in place to protect your data. If you would like further information on the policy or the GDPR please contact our HR Department. 
Paid Holidays
Flexible Schedules
Holidays
Pension