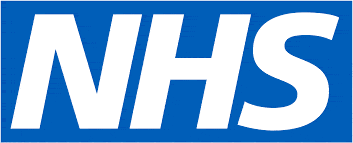 Specialty Doctor in the Psychiatry of Learning Disabilities - National Health Service
Little Plumstead Hospital, ANGL NR135EW
Job Reference: 367-HPFT-MEDICAL-208
Employer:

Department:

Psychiatry

Location:

Little Plumstead Hospital, Norfolk

Salary:

£40,037 - £74,661
---
Values Based Screener
At Hertfordshire Partnership Foundation Trust we are looking for people to join us who share our values and those of the NHS. Before your application can be considered please take part on our online values questionnaire which you can find in the 'Further Links' section of this advert. When you have finished you will be sent a 'completion code' by email, which will be valid for 6 months and required to submit your application form (If you are experiencing problems please call 01707 253878).
The Role
---
Specialty Doctor in Psychiatry
North Norfolk Learning Disabilities Team
Hertfordshire Partnership University NHS Foundation Trust (HPFT) is at the forefront of providing integrated health and social care. The Trust specialises in providing services for people with mental health problems and people with a learning disability including those who require specialist or forensic health care.
HPFT is one of a handful of mental health trusts in the country to receive a CQC rating of 'Outstanding'. The Trust aims "to become the leading provider of Mental Health and Specialist Learning Disability services in the country". Following the CQC inspection in 2018, the Learning Disability and Forensic Services have received a rating of outstanding.
This post holder would provide support to the multidisciplinary team treating community patients with learning disabilities in the North of Norfolk. The post would be working alongside a consultant psychiatrist with a caseload of around 250 patients. The post holder would be expected to offer interventions through outpatient clinics and home visits, supporting the consultant in the management of the caseload through regular review, and brief interventions. The majority of the work would be managing people with learning disabilities and coexisting mental illnesses or challenging behaviours, but would also include supporting the multidisciplinary team in emergencies.
The post holder would be expected to participate in the assessment of referrals to the Community Learning Disability Team, and to become an active part of the team's care pathways.
The post holder will join a dynamic team of the above Consultants alongside 4 Associate Specialist / Speciality doctors in the Department in each community team and 2 ST 4-6 trainees are attached to each local team.
References: Any offer of appointment will be subject to the receipt of satisfactory references one of which must be from current employer and which cover the last three years of employment and/or education.
Occupational Health & Disclosure & Barring of Service Checks (DBS): The appointment will be subject to clearance from the Occupational Health Department and the DBS.
Period of Notice: To terminate employment a period of 3 months' notice on either side will be required.
For further details / informal visits contact:
Professor Regi Alexander, Senior advisor to Clinical Director and Consultant Psychiatrist in Learning Disabilities and Forensic
Tel: 07471028137, 01603711180
Dr Kasu Kiran, Associate Professor and Medical Lead and Consultant Psychiatrist in Learning & Intellectual Disabilities in Norfolk
Tel: 07825 659242, 01603711182
---
About us
Work for an NHS trust that's been rated as 'OUTSTANDING' by the CQC. Hertfordshire Partnership University NHS Foundation Trust (HPFT) is a successful provider of mental health and learning disability services with ambitions to be the leading provider in the country. We are already delivering services as far afield as Norfolk and North Essex as well as for the population of Hertfordshire. We are a Values Based organisation and our aim is to ensure that we deliver an experience that is consistently welcoming, kind, positive, respectful and professional, because these are the Values that our service users, carers and staff told us meant the most to them. We are currently embarking on a major transformation programme that will change the way that we deliver our services. We are also delighted to be named in the top 100 list of the best places to work in the health service in 2014, which is due to the national staff survey results as well as our range of engagement activities, the diversity of our staff, support for employees with a disability or those who have suffered mental ill health themselves, and our training and development programmes.
Additional Information
HPFT is committed to being an equal opportunities employer and in order to reflect the diversity of its population, positively encourages applications from all areas of the community. We aim to be a representative organisation with regards to age, disability, ethnicity, gender, beliefs and sexual orientation and are fully committed to equality, diversity and human rights and encourage applications from all sections of the community including users of mental health services.
The Trust is committed to helping staff balance work and home life and welcomes applications from candidates wishing to work part-time or under flexible working arrangements.
40,037.00 - 74,661.00 per year