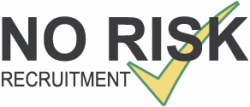 Sous Chef - No Risk Recruitment
Tetbury, SW gl8
We are looking for an experienced Sous Chef to join our busy, friendly Kitchen Team here at our 4* 2 Rosette hotel in Gloucestershire.
This busy 45 bedroom hotel, including a Bar, Courtyard & Restaurant welcomes locals, residents and lots of visitors from the nearby Cotswolds
It is a high-volume, fast paced environment that also caters for up to approximately 50 weddings a year along with other events and conferences.
You will be overseeing a team of CdPs along with having a hand in ordering and Food Safety Management within the kitchen.
The ideal candidate for the Sous Chef role will have previous experience of cooking with fresh, seasonal ingredients to Rosette level and will confidently be able to demonstrate good knife and cooking skills.
Other desirable attributes include:
- A real passion for food
- Good communication & organisational skills
- Attention to detail
- The ability to work under pressure
- A desire to learn, progress and develop
You should be capable and confident within any section of the kitchen
There is great opportunity for progression within The Hare & Hounds Hotel and across the groups sister hotels.
The personal development of all their employees is a key priority, they ensure regular training is carried out in all departments and actively support individual staff in their attainment of further qualifications and internal promotion.
Live-In Accommodation is available if required.
Benefits include: Share of tips, staff discount throughout the group, Life Assurance policy & stakeholders' pension.
If you need additional information you can call us directly on 07884 113416 or send your C.V.
Regards, Colin Hadden,
Managing Director,
Chefandmanager.
£28,000.00 - £28,000.00 per year
Benefits: