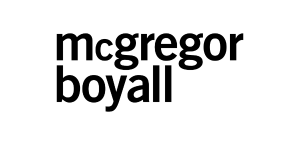 Sourcing Project Analyst - McGregor Boyall
London, London

My client is leading global conglomerate and they are looking to bring on a Sourcing Project Analyst to support in a global procurement function.

Candidates must:

Analyse and categorize spend data from a variety of sources to develop and implement sourcing strategies
Engage with stakeholders across the International business to capture their service requirements, and recommend most commercially advantageous approaches to engaging third party suppliers
Manage competitive RFx process utilizing sourcing best practices to engage with both internal and external stakeholders
Develop project plans, deliverables, metrics and milestones. Implement process disciplines and management systems necessary to achieve desired results.
Develop compelling business cases/analyses to drive meaningful change in process or supplier as appropriate to meet sourcing strategy and business objectives.
Be Highly analytical, able to analyse complex data
Excellent communication and influencing skills with an ability to work across all functions and levels of an organization in order to influence change
Ability to interpret supplier contracts and understanding commercial implications
Financial knowledge, including budgetary and internal cost code allocations
Excellent communication skills, verbally and electronically
Desirable Skills
An active interest in innovation and emerging technologies, particularly those relating robotic process automation (RPA) and data management
Awareness of best practice approaches to the Sourcing of Consulting, Market Research and HR Services
Previous experience of working in a Technology or Media organisation.



McGregor Boyall is an equal opportunity employer and do not discriminate on any grounds.

£200.00 - £350.00 /per day