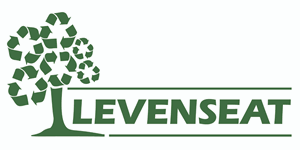 Sorting Line Supervisor - Smart Recruit Online
Carluke, Scotland ML85SJ

Do you have experience as a Supervisor, in a Waste and Recycling Environment?

Here at Levenseat, we are looking for an experienced Sorting Line Supervisor, who can supervise staff in the day to day operation of the Sorting Line recycling plant under the direction of the Sorting Line Manager. In this "hands-on" role, the successful candidate will have a flexible, proactive and versatile approach to work with a "no compromise" attitude to health and safety. You will have previous experience in assisting in the management of people. In addition, the successful candidate will have experience of production operations with some knowledge of waste processing; however, training and development will be given to candidates who can demonstrate the necessary skills and aptitude to take on this challenging role.

Key responsibilities of the role:

Ensure the Sorting Line operations are managed in line with Levenseat standards and Health & Safety legislation.
Ensure all plant maintenance, cleaning & inspections are carried out and recorded as per Company and manufactures instructions and procedures. Any defect affecting the safe working order of a machine to be reported immediately.
Ensure compliance with all company work practices as directed.
Ensure the housekeeping around the site and building in accordance with the Sorting Line Manager's instruction, keeping the workplace tidy and free from debris.
Take responsibility for co-workers and own H&S, report all incidents and near misses.
Supervise the team on a daily basis, including staff planning, motivation, discipline and identify basic training requirements for staff and propose training plans to Sorting Line Manager.
Data collection and recording of information such as vehicle movement, material trials, waste analysis.
Undertake quality control inspection of incoming/outgoing materials, taking basic decisions regarding the operation of the Sorting Line, but report any major issues to the Sorting Line Manager.
Communicate any operative/process issues to the Sorting Line Manager.
Ensure that all staff wear correct Personal Protective Equipment, as provided by the Company.
Training will be given on specialised plant.

Sorting Line Supervisor | Recycling | Recycling Plant | Health & Safety | Plant Maintenance | Training | Data Collection | Risk Management | NVQ | NPORS | MPQC | CSCS

Benefits

Shift allowance, Bonus & Benefits. Annual Holidays: 29 Days

Additional Information

Dayshift/backshift weekly rota.

06:00am - 15:00pm Monday - Friday (Dayshift)
15:00pm - 00:00am Monday - Friday (Backshift)

Weekend shift may be required, average working week: 45 Hrs.

Stand Alone Dayshift:

07:00 am - 17:00 pm Monday - Friday (Daily half-hour Paid Lunch Break)
Possible future Requirements - 12hr shifts (6am-6pm)

Average Working Week: 47.5 Hrs

Weekend shift may be required

Requires Working on Bank Holidays (except Christmas Day and 1st January)

Plus, Optional Overtime as required by the Company.

Essential Skills

Numeracy and literacy skills.
An awareness of Health and Safety in the workplace.
Experience as a Supervisor and the ability to work as part of a team.
Excellent communication skills at all levels.
Manual dexterity and physically fit.
The ability to operate machinery in a safe manner.
Experience working in a factory - process environment.
Full driving licence.
Desirable Skills
Knowledge of the waste/recycling industry.
The ability to identify different types of waste.
Experience in a regulated environment.
Previous experience operating mobile plant.
Experience in risk management.
Accreditation with any of the following:

About Company

Levenseat Limited is a privately owned Recycling & Resource Management company based in Central Scotland. Over the last 30 years, Levenseat has established a reputation for reliability, accessibility and innovation. As a leading regional operator we are committed to developing new solutions to recover the best resources and provide customers with environmental and economic solutions.

Based at Levenseat, near Forth in Lanarkshire, with our new recovery facility & Power Plant together with the wider established facility, we are delivering to the market Scotland's largest integrated facility providing treatment and recovery for a wide range of waste materials. In a fast evolving sector it is an exciting time to be involved in this industry. With a strong work ethos and collaborative environment, we are looking for proactive and focused people to join an expanding team.