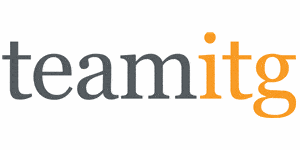 Solutions Architect - Smart Recruit Online
Birmingham, MID B46UD

Fancy working on a Mac Book Pro and contributing to production systems from your first week onwards?

How about working with some really cool clients who are invested in what you do and how you do it?

Well consider it done!

On top of the great work environment you'll get the chance to work with some of the best talent in software development in a truly Agile, knowledge-sharing environment.

Sound like your thing?

So, what can I expect in return?

On top of a competitive salary, you can expect:

25 days' holiday + bank holidays- relax, take a holiday, or just sleep for a week?
Referral scheme- we recognise our employees referring new talent into the business and we reward you for it.
Tons of discounts- who doesn't love a discount? You can get money off at Apple, Tui, Samsung and Vue Cinema to name just a few.
Employee assistance programme- we help you, take care of you!
Raising money for charity- Easter egg hunts, Christmas raffles, sponsored leg waxes - we love to give back.

Solutions Architect | Architect | Java | J2EE | Web Services | Agile | SCRUM | Linux | Analysis | REST | Spring MVC Frame | TDD | BDD

Essential Skills

Am I the right person for the job?

You are passionate about technology, commercially experienced with the desire and drive to produce the very best work possible.
You'll come from a background in Agile (SCRUM) and will have strong logical and problem-solving skills in full software development lifecycle.
You're a perfectionist who is not afraid to roll up your sleeves and get involved when needed.
The techy stuff? You'll have loads of experience with Java/J2EE (JSP, Servlets), developing and maintaining client and server-side Web Services (REST) with the use of the Spring MVC frame.

Desirable Skills

If you're ticking these boxes too, then that's a bonus!

Use of Continuous Integration tools.
Experience of Linux server administration.
Ability to plan and estimate tasks.
Strong written and spoken communication skills.
Demonstrate a good history of working in small teams.
Test driven development (TDD/BDD) and best practices.

What are you waiting for!? You've got down to here which means there's a lot of things looking right, drop us your application and we'll get back to you as soon as we can!

We are Team ITG.

We make collaboration happen. We simplify the complicated. We automate the tedious. We create the beautiful.

Over the last decade we've grown a lot - new people, new technology and lots of brilliant new clients. We're a tech-led marketing business on a mission. A mission to liberate marketers. How? With a blend of our cutting-edge tech-stack, our dedicated team of over 1,000 marketers, fanatical customer service and a passion to help everyone be their creative best...

Hello tomorrow.