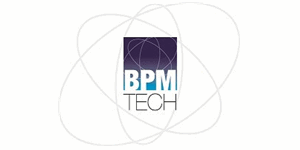 Solutions Architect - AWS - BPM Tech
Warrington, NW WA57TP
Solutions Architect – AWS
Role:          Solutions Architect – AWS
Type:         Permanent
Salary:       £70,000 - £80,000 + Car Allowance
Location:   Warrington
My client are looking for a Solutions Architect with extensive AWS experience to work on their large, complex accounts.  This role directs the design, implementation and lifecycle management solutions,.
Key Skills / Experience
Extensive professional IT experience with demonstrated experience related to Enterprise Architecture / Engineering within complex environments


Experience in Disaster Recovery Design and Solutions


Strong knowledge of and experience in multiple operating systems e.g.;


Windows Server.


Virtualization; including VMWare & HyperV.


Networking; including routing, security, and firewalls.


Storage & backup services/administration.


Database; Understanding of data models and data flows in complex multitier database and application environments.


Unix/Linux.





Working understanding of ITIL and Service Management.


Excellent written skills to produce technical architecture documents.


Strong AWS (Amazon Web Services) experience is essential.


 




Role:          Solutions Architect – AWS




Type:         Permanent




Salary:       £70,000 - £80,000 + Car Allowance




Location:   Warrington




 




 




Solutions Architect – AWS



----------------------------------------
Salary additional info: + Car Allowance
----------------------------------------
£70,000.00 - £80,000.00 per year