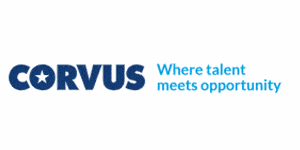 Software Tester - CORVUS RECRUITMENT LTD
Belfast, N Ireland BT14GA
Software Engineer in Test Belfast (50k - 60k)



A leading US tech company is setting up here in Belfast with plans to hire around 40 tech professionals throughout 2020.



This is not your typical tech company. 20 years ago, they were one of the first firms to develop sophisticated proprietary technology to use in their trading business.



Today, they continue to leverage their technical ingenuity and operational excellence across several investment areas, spanning early-to-mid growth capital, operational control, trading, and e-sports.



Throughout the years, they have built and operated several financial technology firms, and they continue to evolve.



Their aim is to create an environment in Belfast where ideas are shared and brought to life. It will be a place where communication will be open and collaboration will be key. New possibilities are always right in front of you as they are always looking to take on new endeavours.



The environment is fast-paced and collaborative, and although the initial project is written in Java and deployed to EKS, you will routinely encounter and work in different languages, frameworks, and systems. They value engineers who are proficient in multiple languages and frameworks because we know they can quickly learn the next one that comes up. They have recently written testing software with Cucumber, JUnit, Golang, and Python.



What you will do daily



Youll have a big impact across several businesses. You will take an exploratory approach to software testing and adopt different testing practices depending on the context in which you are working.



You will write self-documenting and well-structured tests that will be easy to work with and adapt for the next SET who comes along. You will explore and understand the quality of software that delivers real value to a range of businesses.



You will bring a focus on quality to all phases of software development, by collaborating with your agile team and put an emphasis on code quality, peer reviews, and strong engineering practices.



Youll support the definition of test automation frameworks and their adoption as part of the wider software quality strategy that embraces automation and, where applicable, manual testing.



What you need to succeed



You should have 4 or more years of commercial experience, performing doing code reviews, testing, CI, trunk-based development, and/or other modern software practices. You will be fluent in at least one of the following core languages: Java, Python, Ruby, C#, or Golang, and at least one secondary language. A broad understanding of software systems from CD pipelines to databases to micro-services to front-ends is needed



A competitive salary is on offer including pension (matched up to 7%), private health insurance for medical and dental, great work/life balance, flexible working hours, monthly catered lunches and the odd poker tournament is thrown in.



For more info, give us call/text/WhatsApp on 077 8988 6539. Alternatively, you can send a CV using the links provided and dont worry if its not updated.
50,000.00 - 60,000.00 per year