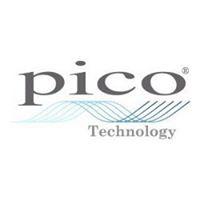 Software Test Engineer - PICO TECHNOLOGY LTD
Saint Neots, ANGL pe198yp
Flexibility, family, respect, trust and inspiring. These are not words that a marketing department have come up with to describe working at Pico Technology but real words from employees that work here.
Pico Technology was founded in 1991 in the UK and has since grown to be the market leader for PC based USB Oscilloscopes, data loggers and automotive diagnostic equipment. Over time Pico Technology has grown and now has offices in Germany, Manchester, USA and China.
Based in St Neots

As Pico Technology continues to grow its engineering function, we are looking to enhance our driver development teams. These Agile teams are the bridge between our USB devices and the PicoScope app. They deliver working, stable solutions on Windows, Linux and Mac to support the next generation of Pico products. As a test engineer in an Agile team, you will use your knowledge and experience to guide the team to improve their test practices. In addition you will:
Be working in small, autonomous agile teams responsible for the whole lifecycle of business requirements and user stories.
Work to best practices to build maintainable software.
Create appropriate test plans, test cases and test charters to best suit the test coverage requirements
Raise clear and concise bug reports for issues found, including all relevant information
Refine requirements and acceptance criteria with the development team and stakeholders
Work with the other software test engineers to ensure adoption of shared processes and best practice across teams
Who are we looking for?
You will have experience in manual testing - functional, system, performance, stress testing.
You will highly value quality, have great attention to detail and seek alternative perspectives.
You will have experience with problem solving and troubleshooting
You will have a drive to learn and excited to drive research into areas to expand the skill set of your team and provide the best experience for end users
You may have experience with Windows, Mac and Linux
You may have experience with automation
You will also feel part of a multinational company with regular communication with other offices around the globe using our internal social media network where colleagues share photos, shout-outs and news stories from the company. You may find yourself discussing the recent basketball game with someone from the USA, discussing environmental changes the company can make as part of "Pico Planet" or having cookie baking contests

When not at your desk you may find yourself enjoying a lunch with your team paid for by Pico as every team receives a "fun fund", having a coffee with members of other departments as part of Costa roulette, participating in our annual pool competitions or simply enjoying some down time in our Pico Garden. All of this contributes to the family feel that is paramount to Pico Technology.
If this sounds like the role you are looking for, then apply now for immediate consideration.