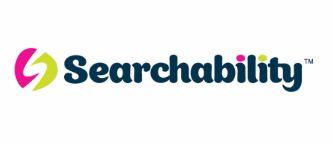 Software Engineer - SEARCHABILITY
Sheffield, Yorkshire
This hidden gem is expiring soon - don't miss this opportunity.
Software Engineer - Java / AWS / DevOps
AS WE REINVEST BACK INTO THE BUSINESS WE ARE LOOKING FOR AN EXPERIENCED JAVA DEVELOPER TO JOIN OUR TEAM IN SHEFFIELD
•Are you an Software Engineer, proficient in Java, looking to take the next step in your career ?
•Based in Sheffield
•Competitive starting salary up to £50K depending on experience
•To apply please call 0113 887 8355 or email dan.butler@searchability.co.uk

Founded and incorporated in 2012, we had an idea to really change our industry and have gone from strangth to strength since then. Over the last year, we have expanded our team from 70 – 110 employees and we aren't stopping there. For this reason, we are looking for a Java Developer with good Linux and AWS / cloud skills. You will be included in every stage of the process from estimation, to planning, to development, so this really is one not to be missed.
Sourced by: @TechCareers_N – your 24/7 twitter feed of latest IT vacancies across the North and Yorkshire.
WHO ARE WE?
We have built a successful software platform and due to our rapid success and the increase on the market for what we provide, we are now able to expand the development team by appointing a Java Software Engineer with Java / Linux / AWS skills to join our talented and passionate team of developers. If this sounds like you, get in touch or apply today.
WHAT WILL YOU BE DOING?
Joining the team as a Java Developer, you will have the opportunity to make a positive impact from day one and be responsible for the ongoing development of our impressive production system! You will use your Java / Linux / AWS / Database Management skills to take responsibility for the ongoing development of our production system to continue to provide our customers with the best solutions to promote safe driving! You will be responsible for the development of a platform capable of reliably storing and processing data in the most efficient environment! You will work alongside a team of developers, using your Java skills, associated toolkits and company specific APIs to deliver high standard solutions and contribute to success of the team and projects!  This role will best suit a Java Software Engineer with a decent amount of experience using Java / Linux / AWS / Database Management
WE NEED YOU TO HAVE…..
•Java / Linux / AWS / Database Management
•Experience following agile methodologies

IT'S NICE TO HAVE…..
•Experience with NoSQL
•Experience working in a DevOps environment
•Knowledge of Concurrency & Networking

TO BE CONSIDERED…..
Please either apply by clicking online or emailing me directly to dan.butler@searchability.co.uk For further information please call me on 0113 887 8355. I can make myself available outside of normal working hours to suit from 7am until 10pm. If unavailable, please leave a message and either myself or one of my colleagues will respond. By applying for this role, you give express consent for us to process & submit (subject to required skills) your application to our client in conjunction with this vacancy only. Also feel free to follow me on Twitter @DanielButler85 or connect with me on LinkedIn, just search Dan Butler, Searchability in Google! I look forward to hearing from you.
KEY SKILLS:
Java / Linux / AWS / Database Management
Searchability (UK) Ltd is acting as an Employment Agency in relation to this vacancy.