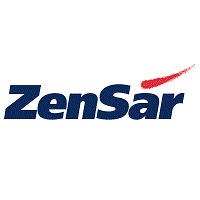 Software Engineer (s) – Full stack developer - Zensar Technologies (UK) Ltd
Basingstoke, Southern
Role: Software Engineer (s) – Full stack developer
Location: Basingstoke
Salary: £43,000 - £53,000
No of Positions: 8
Job Id: 46280
Date of Posting: 15th November-2019
Company: Zensar is a leading digital solutions and technology services company that specialises in partnering with global organisations across industries in their Digital Transformation journey. Zensar's Return on Digital® strategy has enabled customers to look beyond current investments towards realising visible business benefits in their digital transformation journey.
Duties and Responsibilities
Design integrations, ability to assist in technical architecture and identify issues with onsite documentation
Building the libraries and frameworks that support the organisation's large, complex applications of the future.
Identify and develop reusable framework, configuration and integration components to be used as is on multiple projects
Unit and Functional Test developed Solutions using various testing tools
Prepare Build and Implementation plans for integration work stream and report integration work stream status
Work with external consultants & developers jointly on project
Monitors project progress by tracking activity; resolving problems; publishing progress reports
Works closely with customers, Business Analysts, and team members to understand the business requirements and to drive the design and development of high-quality technical solutions.
Provide quantified delivery estimates for assigned changes/projects. This will include challenging estimates provided by external development partners.
Deliver functionality (as part of both small/BAU changes and large projects) that fully meets the defined functional and non-functional requirements (evidenced by execution of agreed test cases) within committed timescales and budget. This will include definition, maintenance and execution of unit test cases.
Model best practice in your own deliver, acting as a role model for more junior members of the development team. This includes consistently exceeding the defined development KPIs in your own delivery and supporting more junior members in the same vain.
Creation of technical documentation, in line with agreed SDLC and documentation standards.
Where appropriate, you should be able to lead the delivery of Continuous Integration in an Agile environment.
Identification and reporting on Key Performance Indicators for Waterfall and Agile teams.
Identify areas for improvement within your team's delivery and, where appropriate, lead the trial and rollout of new software delivery processes and techniques.
Responsibilities may include participation in component and data architecture design, performance monitoring, product evaluation and buy versus build recommendations.
Applies knowledge and experience with technology and application development methodologies to perform basic systems analysis techniques, testing, debugging, file design, storage, etc.
Skills Required
4 + years of proven full stack application development experience
Minimum 6 years of proven experience in the IT industry
Proven experience in below technologies
Angular JSx / 2.x
ES6
Knowledge of Angular JS 3.x / 4.x
Knowledge of Unit testing tools like Jasmine
Knowledge of Node JS / ReactJS or similar
Knowledge of HTML5, CSS3, Bootstrap
Experience with full SDLC and appreciation for Iterative (Agile) development lifecycle
Robust understanding of Data Model
Experience effectively using Design Patterns and Enterprise Integration patterns
Excellent communication skills, Onsite – Offshore co-ordination
Mentorship of Team Members
Education / Qualifications
Bachelor of Engineering or Bachelor of Business Administration or equivalent or higher (IT related qualification preferred but not essential).
Closing date for applications: 12th December-2019
£43,000.00 - £53,000.00 per year