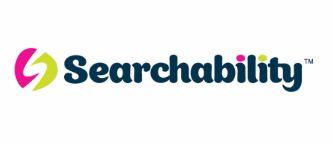 Software Engineer - SEARCHABILITY
Birmingham, MID B74BB
Software Engineer - C# / .NET / MVC / ASP.NET / WEB API / ENTITY FRAMEWORKS
BRAND NEW ROLE WITHIN A SUCESSFUL COMPANY BASED IN BIRMINGHAM.
Central location, easily commutable on public transport
C# / .NET / MVC / ASP.NET / WEB API / ENTITY FRAMEWORKS
Salary up to £40,000 Depending on experience
To apply please call 07841 463 811 or email

tom.rowlands@searchability.co.uk

Based in Birmingham city centre, we are seeking to appoint a talented Junior .Net Web Software Engineer, we are ever growing, and following a period of growth an exciting opportunity has arisen to join our team as a Junior .Net Developer.

Sourced by: @ITJobs_E - your 24/7 twitter feed of latest IT vacancies across the Midlands

WHO ARE WE?

We are a start-up software house based in Birmingham, Within the last 9 months we have more than Quadrupled in size, this is an exciting time for the business and we want you to be a part of it, this is thanks to the acquisition of exciting new projects and our market leading utilising technology with machine learning. We are a close-knit team looking for someone with a desire and passion to develop and progress their career as a developer. Do you want your work to make a difference?

WHAT WILL YOU BE DOING?

You will hit the ground running working with like-minded developers in our successful and ever-growing team. You will be getting stuck in to all our projects utilising your experience with C# / .NET / MVC / ASP.NET / WEB API to be become a driving a force in our success story. In return you will be given the opportunity to fully show off and develop your technical skills, you will also be given unlimited room for progression amongst a company that values its developers and their career progression.

WE NEED YOU TO HAVE…..

C# / .NET / MVC / ASP.NET / WEB API / ENTITY FRAMEWORKS
Ideally at least 2 years' commercial experience
Great attitude
Desire to learn and embrace new skills
IT'S NICE TO HAVE…..
Knowledge Bootstrap
Microsoft Azure

TO BE CONSIDERED…..

Please either apply by clicking online or emailing me directly to

tom.rowlands@searchability.co.uk

For further information please call me on 0121 227 5600 / 07841 463 811. I can make myself available outside of normal working hours to suit from 7am until 10pm. If unavailable, please leave a message and either myself or one of my colleagues will respond. By applying for this role, you give express consent for us to process & submit (subject to required skills) your application to our client in conjunction with this vacancy only. Also feel free to follow me on Twitter @Searchable_tom or connect with me on LinkedIn! I look forward to hearing from you.

KEY SKILLS:

C# / .NET / MVC / ASP.NET / WEB API / ENTITY FRAMEWORKS

£30,000.00 - £40,000.00 per year