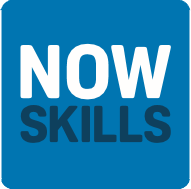 Software Development Apprenticeship - NowSkills IT Apprenticeships
Liverpool, NW L1 0BW
Your Software Development Apprenticeship in Liverpool

You will be working as a Level 3 Software Developer Apprentice at a development company based in Liverpool. In your Software Developer Apprenticeship you will be working a long side a team of experienced Software Developers and Engineers who will teach you a range of programming skills and help you gain the work experience and education you need to prosper in a Software Developer role.


Your Software Developer Apprenticeship responsibilities
This is a paid learning employment opportunity to earn whilst you learn in an Software developer Apprenticeship During and after your Software Developer Apprenticeship your duties will include:
Code in different languages
Review the current systems
Maintain and test software systems
Writing code for different programs with a team
Be involved in Web and Software developing
App design and development
Interested? This Software Development Apprenticeship's qualifying requirements
Grades A-C in GCSE Maths & English Language (can include equivalent e.g. Functional Skills Level 2 or A-Levels)
An interest in coding and a passion for IT
Good communication skills
Determined to succeed in the IT industry
Work hours…
Monday - Friday, 9.00am - 5.00pm (1 hour for lunch)
Extra Benefits
FREE travel pass
Apprenticeship discounts from travel to fashion
Supportive tutors available to contact anytime
20% off the job training (classroom and independent)
What kind of training will you receive?
Training will take place in our classroom locations, online and face to face with our mentors. Your employer's line manager will also support you and teach you skills.
During your Software Development Apprenticeship, you will be assigned a supportive and well experienced tutor who will provide tasks and targets to you to help you obtain the best possible grade.
Qualifications you will receive (varies with the employer's projects)
Level 3 Certificate in Software Development Context and Methodologies
Level 3 Certificate in Programming
Future Prospects – Why a Software Development Apprenticeship?
If you're a problem solver with a keen interest in IT and a Software Development Apprenticeship could be the right choice for you! An IT Apprenticeship will help you to gain the qualifications, skills, a salary, no student debt and the work experience you need to prosper in the IT industry.
Below are just a few examples of the kind of roles you could head into after your Software Development Apprenticeship and the kind of salary you could receive:·
Software Developer: £30,651 a year
Software Development Manager: £52,099 a year
Web Developer: £24,857
We look forward to hearing from you!
Launch your career in IT and APPLY TODAY!
9,750.00 - 13,000.00 per year