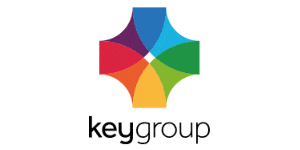 Software Developer - Smart Recruit Online
Preston, NW PR11AH

We're looking for an Applications Developer who specialises in and is passionate about Microsoft Dynamics to join the Applications and Development team within Group IT, located in Fulwood Preston. This is a new position to support our exciting on-going digital transformation.

You'll report directly to the Head of Applications and Development within Group IT, being led into the future by our Chief Digital Officer. We are endeavouring to own and execute major changes as part of our digital transformation. This is an exciting time for Applications and Development teams as we will get the opportunity to upgrade, transform, redesign and build various Dynamics solutions as we look to leverage the full potential of Power Platform.

Over time we'll work with you to help you keep up to date with the ever-changing Microsoft products we work with, we are passionate about attending Dynamics Community events. Last year the Applications team attended a series of events in the UK, and we are expanding this in 2020 to include some really exceptional events.

Responsibilities will include;

Providing solutions to complex problems across the group's applications & platforms.
Producing low & high-fidelity proof of concepts and spikes.
Be involved in projects from conception to design and through to deployment.
Collaborate with the wider Applications & Development team to achieve our goals.
Share knowledge and learnings with colleague through "bytesized" learning.
Help Manage and maintain source code in Azure DevOps.

Applications Developer | Dynamics | IT | Technology | Software | Coding | Azure DevOps | Microsoft | Microsoft Power Platform | Development | Cloud | Microsoft Dynamics Associate | Agile

Benefits

Employee Recognition Scheme | 22 days holidays + bank holidays | Pension scheme | Simply Health scheme | Life Assurance | Dress down Fridays | Monthly fresh fruit Mondays | Charity social events

Essential Skills

A strong background in application development.
Multiple years' experience with Microsoft Dynamics and integrated applications.
Experience with both cloud and on-Premise deployments of Dynamics.
Experience with Microsoft Power Platform.
Certified in Microsoft Dynamics to a minimum of associate.
Experience with Microsoft Azure DevOps.
Experience in working within an agile development environment.

About Company

Our purpose is to help people finance a better retirement. Our mission is to be the UK's leading later life lending company. Our connected portfolio of brands comprises of Key, Key Partnerships, more2life, The Equity Release Experts and Air Group.

35,000 - 45,000 per year
see job spec