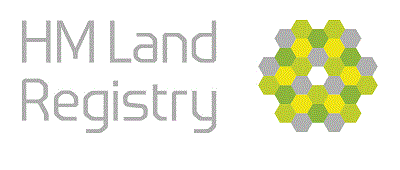 Software Developer - HM Land Registry
Plymouth, SW PL65WS
HM Land Registry has an exciting opportunity for a Software Developer to join the team based in Plymouth. You will join us on a full time or part time, permanent basis and you will receive a highly competitive salary of £25,247 (plus IT allowance of up to £4,609 may be payable).
It is an exciting time for HM Land Registry (HMLR) as we continue to embark on a major transformation programme. HMLR's ambition is to become the world's leading land registry for speed, simplicity and an open approach to data.
Our existing software systems form part of the critical national infrastructure, safeguarding land and property ownership valued at £7 trillion, enabling over £1 trillion worth of personal and commercial lending to be secured against property across England and Wales. We are now looking for Software Developers to join these teams. This is not a long application process – just upload your CV and we will be in touch as soon as possible.
About the Software Developer role:
As a Software Developer you will contribute to the implementation of software solutions through the production of high quality code. You will be involved in key stages of the development lifecycle throughout the build and deployment of the software through to providing support during the life of the service. You will bring coding expertise to the team, working closely with others to produce quality code that is efficient and maintainable to resolve the problem.
What we're looking for in our Software Developer:
We are seeking Software Developers who will work with the team to deliver coding and design, including reports and prototypes, researching and trialing new technologies. To meet the requirements for this role you will be able to carry out all appropriate build activities including design and code. You will be able to contribute to forward planning activities whilst aligning your own workload to team delivery timescales. Good communication skills are essential as part of the role you will share knowledge with others within the developer community of practice and beyond.
Benefits of becoming our Software Developer:
HMLR offers very competitive terms, conditions and benefits. We provide excellent opportunities for career progression, training and development. You will have access to Civil Service pension and benefits arrangements, generous leave allowances and flexible working – exactly what you would expect from a progressive employer.
We also offer:
- An employee recognition scheme
- Long-service awards
- Maternity and adoption leave of up to 26 weeks' full pay, followed by 13 weeks' statutory pay and a further 13 weeks unpaid
- Paternity leave allowance of two weeks plus four days' paid leave;
- Paid time off for public service duties, for example if you are an armed forces reservist
- Paid volunteering leave
- A social and sports club in every office
- The opportunity to compete in national Civil Service competitions for a wide variety of sports
- Access to our employee assistance programme for counselling and support on a wide range of issues
- An interest-free loan for season tickets and/or bicycles and safety equipment
- Many other rewards including access to discounted healthcare, a Microsoft Home Use programme and shopping, leisure and finance discounts.
To continue your application for the role of Software Developer, please click 'Apply' now.
Closing Date: 19th August 2019
£25,247.00 - £25,247.00 per year