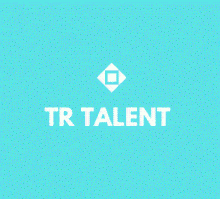 Software Developer - TR Talent Limited
Oxford, HC
Our client is looking for a Software Developer to join their team. This role will be focused on web application development but will require the ability to understand and extend server components as necessary. As a Software Developer, you will be supported by other team members and be encouraged to develop new skills in a friendly, but highly productive, environment.
As a Software Developer you will also be welcomed onto the bonus share scheme (20% Annual Bonus). With an outstanding benefits package and access to regular remote working, this is a great opportunity to join the leadership team in an exciting and growing business.
Responsibilities:
· Partnering with the Product Manager and Development Manager to develop solutions to customer problems
· Developing algorithms and writing code
· Working within an Agile Development Team to implement these solutions
· Partnering with fellow  Software Developers to estimate task duration's and deliver timely results
· Mentoring junior Software Developers.
· Performing peer reviews of code to ensure accuracy, quality and consistency
Technical Requirements:
· Deep understanding of JavaScript and/or Typescript
· Real experience with modern JavaScript frameworks (Angular, React or Vue.js) – Angular highly desirable
· Experience in developing RESTful web APIs
· Experience working in an Agile environment
· Understand the principles of TDD, CI/CD, DevOps
· Passionate for ongoing learning as well as the desire to help people develop their skills
· Experience with C++ / C# and .Netcore would be advantageous
50,000.00 - 60,000.00 per year
+ Company Bonus and Market Leading Benefits