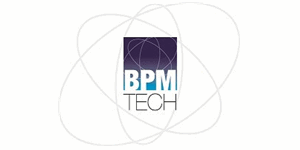 Software Developer - BPM Tech
Norwich, ANGL NR11EF
Job Title
 Software Developer
Reports To
 Head of Development
Job Overview
The Software Developer will fill a vital role, helping then with development of our clients leading Customer Feedback platform, which is built in C# and hosted in AWS (Amazon Web Services). The role requires a broad range of development skills that can be put to good use in a friendly, motivated and high performing team based in central Norwich.
Within the Engineering Team, our client plan and assign work and develop the product suite in such a way as to ensure that we build a team of well-rounded developers, taking care not to limit knowledge of the system or exposure to technologies to specific individuals. Our client works hard to create a positive working culture, retaining a 'small company feel'.
Reporting to the Head of Development, the role will involve working with the product team and other members of the engineering team (including our testers) to ensure we deliver innovative, high quality products to our clients.
Responsibilities and Duties
Develop and maintain our web-based suite of products (including our clients core product) using .net and cloud-based technologies


Ensure product quality with strong attention to detail and developer testing discipline


Work in an Agile environment to deliver regular, high quality releases to delight our clients


Work with the latest tools and technologies, including AWS, Serverless, APIs, .net core, Jquery, git and many more.


Engage with the product / delivery team to ensure development output matches the expectations of the product owners and ultimately our clients.


Develop a CI/CD process to build testing and automation at the heart of our future deployment strategy.


Skills
Experience developing web products in C#, with SQL Server, MVC, EF and front-end JavaScript / Jquery experience a plus


Some experience with cloud-based providers (AWS, Azure etc.)


Experience with relevant source control tools such as git (we use Gitkraken)


Experience working in an Agile development environment (we use Clickup for our workflow management)


Commitment to the protection of client data and wider security obligations


A strong team player with good communication skills


Our client helps some of the UK's largest companies keep a finger on the pulse of what their customers feel.
Our client delivers real-time, multi-channel customer feedback via IVR, SMS, Web and Email surveys for some of the UK's biggest brands. Our clients 'Voice of the Customer solutions help their clients:
improve customer experience


re-frame the culture of the contact centre


reduce customer complaints and boost advocacy


identify new product offers


align service performance with the brand vision


demonstrate compliance with regulatory requirements


£24,000.00 - £45,000.00 per year