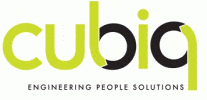 Software Assurance Consultant - Cubiq Recruitment Ltd
Salisbury, SW SP27RS

Software Assurance Consultant

£35,000 - £45,000

Salisbury

Permanent

Cubiq Recruitment are currently recruiting on behalf of an organisation who are at the forefront of cutting-edge technology. The company in question are looking for a Software Assurance Consultant to join their engineering team.

The successful candidate will be responsible for contributing to software delivery across multiple projects and providing independent technical assessment of safety-critical of software for the prevention of issues related to airworthiness.

Applicants should be able to demonstrate most of the following skills/experience:

Formal qualification (degree or HND) in a technical discipline (software, computing, aerospace, electrical, mechanical, etc.)
Working within a software development/test capacity previously
An appreciation for safety-critical standards and guidelines (DO178B/C, def stan, etc.)
Experience of working on or around aircraft (either as a technician, in maintenance or integration)
Strong technical assessment capabilities
Capable of working to tight deadlines without compromising quality

This is an outstanding opportunity with a globally renown company and opportunities for further career development over time. As such, candidates with relevant experience are advised to apply via the link provided asap.

£35,000.00 - £45,000.00 per year
Benefits