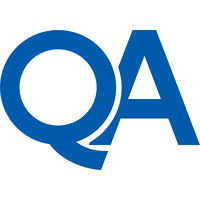 Software Engineer - QA CONSULTING SERVICES LIMITED
London, London SE1 0SU
BAE Systems National Security Academy – Software Engineering. London/Gloucester/Manchester/Leeds

Looking for a rewarding career? Want to develop sought-after skills?
Create a safer digital future, making the world a safer place. Support national security projects for organisations such as UK government.
Join BAE Systems in a permanent, full-time role in our National Security Academy. You will start a rewarding career in a high-profile industry. You will get support and training to become a software engineer at the forefront of national security.
You might have experience in IT, you might not. You might be a graduate, you might not be. You might have a job, but want to change career into a new field. Your application is welcome – no matter your background. You'll get the tools, training and support to succeed in your career at BAE Systems. All we ask is you're keen to learn new digital skills.
What's in store
You'll start off with 16 weeks of world-leading training in Manchester. We'll support you to develop your confidence, technical ability and business expertise so you can be a successful software engineer. You'll also gain industry-recognised qualifications including a Level 4 apprenticeship, Microsoft MTA and more. And you will be paid throughout your training.
You will work on sensitive projects supporting UK government, so at the academy you will need to go through the UK Security clearance process up to DV level.
After completing your training and starting onsite at BAE Systems at one of the following locations: London, Gloucester, Leeds or Manchester and you'll get an immediate pay rise.
What's the job like
Work in teams using Agile (a sought-after way of working)
Use the latest software engineering languages and approaches (including Java, DevOps and cloud computing – giving you in-demand, future-proof skills)
Solve real-life business challenges in national security
What we need from you
The perks
£20k salary during training
Market-leading £26k salary upon completion of the 16 weeks of training
Regular uplifts in salary throughout the programme
Fully-funded training
Gain industry-recognised qualifications, including: SFIA Level 3 competency in Software Engineering, Level 4 Software Developer apprenticeship, Oracle Java Certified, BCS Level 4 Diploma in Software Development Methodologies, Microsoft MTA HTML Level 5 Application Development Fundamentals
Support and mentorship from BAE Systems National Security subject matter experts
25 days holiday per year, with the option to buy/sell additional days
Pension scheme
Car lease and share schemes
Pick and mix benefits package
Wide variety of development and training opportunities
Assessment process – what to expect
Should your initial application be successful, you will be contacted by the recruiter with more information. If you are successful, you will be contacted by our recruitment team and invited to an assessment day. The assessment process will include:
CV submission and review
Aptitude testing
Assessment centre
Medical and security checks
Applicants will be expected to be medically fit as deemed necessary to perform the role, be eligible to work in the UK and be able to successfully achieve DV security clearance.
The start date for this role will in April 2020
Values and diversity
BAE Systems is an equal opportunities employer. We value diversity and welcome applications from candidates from all backgrounds. We particularly welcome applications from sections of the community which are currently under-represented at BAE Systems, including women, BAME and applicants with disabilities. Please note we will not use any personal information relating to your background at any stage of the application process.
Apply now
Click the link and apply now
£20,000.00 - £26,000.00 per year