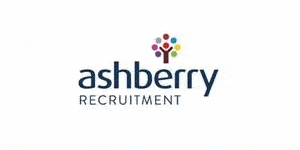 Social Worker - MASSS | Multi-Agency Referral and Assessment Team - Ashberry Recruitment
Bolton, NW BL22JW
Ashberry Recruitment are currently recruiting for a number of Qualified Social Worker's to join Bolton Council.
Our client, Bolton Council have a number of requirements for a number of different teams within their Children Services, this particular requirement is for agency Social Workers to join their MASSS Service, Multi-Agency Referral and Assessment team (MASSS).
Our client asks for experience of working within referral and assessment teams and/or of being familiar with statutory processes or referral and assessment.
Main duties include;
Undertaking home visits to gather information to establish any safeguarding concern - initial child/family needs assessments


s47's enquiries- including co-ordination of statutory meetings and closing s47 if no further action/concern


Provide short term interventions - liaising and passing case assessment/referrals to other teams when progressed


Work within the courts, taking statutory action when necessary to protect a child, including Emergency Protection Order applications and initiation of Care Proceedings


Duty rota cover - front line social work


On-site free parking | Full time position | 37 hours per week
Ashberry Recruitment would ask that applicants meet the following:
DIPSW or equivalent qualification in Social Work and will be registered with the HCPC as a qualified Social Worker.


Have a full driving licence and car available for work along with business insurance. 


Have excellent verbal and written communication skills and be able to make good decisions based on the information available, ensuring effective relationships with other professionals.


Have the ability to work within and contribute to a team.


Possess knowledge of service needs for ethnic minority communities.


Have confident IT skills and be able to navigate an electronic file system.


Have the ability to write clear, concise and robust reports.


Have a flexible approach to work and working hours when the need arises.


Contracts here are full-time and generally offered for a minimum of 3 months before rolling on.




Ashberry Recruitment have a team of specialist Social Work Consultants who are here to help you find your next contract and support you through your agency Social Work career.




Please contact Gavin our Senior Specialist Social Work recruiter should you like to discuss this vacancy further or should you wish to discuss any other Social Work vacancies of any nature within the North of England and surrounding areas.



----------------------------------------
Salary additional info: Free DBS if needed
----------------------------------------