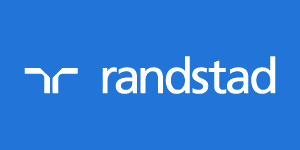 Social Worker / Assessment Team / Liverpool - Randstad Care
Liverpool, NW L38EL
Are you an experienced childrens social worker? Looking to take on an exciting new opportunity? If so our client wants to hear from you.
Randstad Care is currently recruiting for a fantastic new role as a Assessment Team Social Worker on behalf of Liverpool Council. The contract is for 6 months with the possibility of extension.
At Randstad we are able to offer:
-Free parking
-Free CPD Training
-Agile/Home working
-Compressed hours
-Competitive pay rates
-Reliable Weekly payroll
-Dedicated one to one consultant
-Weekly mailers relevant to you and your market
-Fantastic referral scheme offering £300 per referral
The successful candidate will be responsible for:
-Work with children who have child protection plans
-Work with looked after children and permanency planning
-Write reports and assessments
-Manage complex cases and care plans
-Safeguard children under the Child Protection or Court Frameworks
-Mentor and supervise students and be an allocated worker for children

In order to be considered for this role, you should have:
-1 years experience of working in children's services as a Social Worker
-SWE registration
If you feel you have the experience to take on the above opportunity please apply below. For further details or a discreet discussion, please contact Andrew Paterson on 0330 0248 775 or email .
Randstad Care acts as an employment business when supplying temporary staff and as an employment agency when introducing candidates for permanent employment with a client. Randstad Care is an equal opportunities employer and decisions are made on merits alone.
Did you know that Randstad Care have been awarded a place on the National Clinical Staffing Framework for the NHS? This means we will be able to bring you more opportunities within nursing & midwifery and clinical staffing.