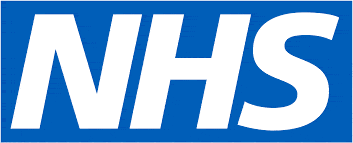 Social Prescribing Link Worker - National Health Service
Ilford, London IG45EY
Job Reference: J183-A-20-72796
Employer:

Department:

Wanstead and Woodford PCN

Location:

Ilford

Salary:

Depending on experience- Pay Band 5
---
This advertisement has been placed by the organisation named in the 'Department' section above.
Should you require further information regarding this vacancy please contact the organisation direct.
---
Our mission in Redbridge is to strengthen, develop and support local general practice, to enable the delivery of high quality care to local people. We are in the very fortunate position where all 5 of the Primary Care Networks (PCNs) in Redbridge are working together as part of the Redbridge-wide GP federationHealthbridge Direct.
This means we are able to build strong clinical teams within and across the PCNs. We are now at the very start of an exciting journey of building a team of over 100 additional clinical roles to support and enable the delivery of services within each of our 5 PCNs. We are building teams within and across the PCNs to enable peer support and team working both within and across professions.
We have a unique opportunity in Redbridge to create something special and we want you to be part of it. We have the infrastructure, the relationships and the potential to create a team that will make a significant difference to GP practices, to outcomes for local populations, and to individual lives for patients across Redbridge.
We are looking for a motivated and skilled Social Prescribing Link Worker to work with Wanstead and Woodford Primary Care Network who can shape the way we support our patients with personal challenges which affect their physical and mental health. Social prescribing empowers people to take control of their health and wellbeing through referral to non-medical 'link workers' who give time, focus on 'what matters to me' and take a holistic approach, connecting people to community groups, mainstream resources/activities and statutory services for practical and emotional support. It can help to strengthen community resilience and personal resilience, and reduces health inequalities. It particularly works for people with long-term conditions (including support for mental health), for people who are lonely or isolated, or have complex social needs which affect their wellbeing.