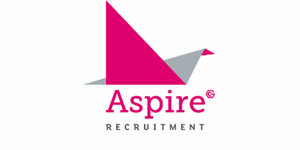 Social Media & Marketing Apprentice - Aspire
Manchester, NW M1
Social Media & Marketing Apprentice
Manchester
£14,500
A Social Media and Digital Marketing Apprenticeship will give you the skills and knowledge needed to pursue a career in digital marketing.
Digital marketing is more than just online advertising to promote products and services to potential customers, it makes use of all forms of social media and metrics based on well-developed customer relationship management systems. This can be via any Internet-connected devices, including smart phones and game consoles; and as technology continues to develop, the digital marketing potential will only increase.
Key Responsibilities:
Provide support to help drive up the overall awareness of the Mentoring for the business through developing new communications both hard copy and online.


Assist with the design and implementation of targeted campaigns working with other team members and co-ordinating suppliers and overall teams to ensure successful event delivery.


Contribute to and influence the development and implementation of the programmes overall use of social media.


Contribute to development and delivery of regular electronic communications to the programme's client base, including co-ordinating newsletters and bulletins (helping create and design).


Provide support for managing the websites CMS system and its content, supported by other team members.


Assist in liaising with partners and suppliers and other team members when required to maintain the accuracy and appropriateness of website content and communications.


Carry out any associated website administration necessary to ensure the smooth operation of the website and online tools.


To ensure all associated administration such as raising purchase orders, invoice production and period end reports/reconciliation are completed in timely manner and are checked for accuracy.


To represent the business at appropriate events and contribute to the development and delivery of events targeted at clients and partners as required.


If interested please CLICK APPLY
£14,000.00 - £14,500.00 per year