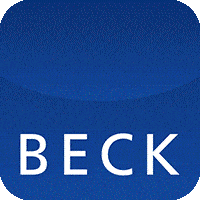 Social Media Coordinator / Digital Marketing Coordinator - Bluetownonline LTD
Chessington, London

Job Title: Social Media Coordinator (Part-time)

Salary: Negotiable depending on experience

Location: Chessington, Surrey

Job Type: Permanent, Part Time (20-25 hours per week)

This is an exciting opportunity to join this award-winning luxury Fit-Out Specialist with over 25 years' of experience working on some of the world's most iconic projects. There has never been a better time to join the business with lots of new and exciting ventures on the horizon!

The role would suit someone who has a flare for design, passion for social media and proficient with all major social media platforms. Plus, social media management tools to work with in promoting the Company across each of its sectors.

Main Duties and Responsibilities;

Create and develop engaging content about the Company and its activities for social media platforms
Develop, manage and forward plan social media marketing and post accordingly to increase the visibility of the Company's social content
Maintain consistency (brand / voice) across all social media platforms
Monitor and report on social media channels for industry trends
The Successful Candidate should have/ be:
Creative and outgoing
Excellent writing, editing (photo/video/text), presentation and communication skills
Positive attitude with good multitasking and organisational ability
Detail orientated with a high level of accuracy
Able to work to deadlines, without compromising on quality

The Company is an Equal Opportunities Employer.

Please click on the APPLY button to send your CV and Cover Letter for this role.

The company expects a high volume of response to this position and if you have not heard back within 14 days, please assume your application was unsuccessful.

STRICTLY NO AGENCIES

Candidates with experience of: Digital Marketing Coordinator, Community and Social Media Coordinator, Media Executive, Digital Community Coordinator, Marketing Executive, Social Media Account Coordinator, Online Marketing Executive, Ecommerce Content Coordinator, Marketing Communications Coordinator may also be considered for this role.