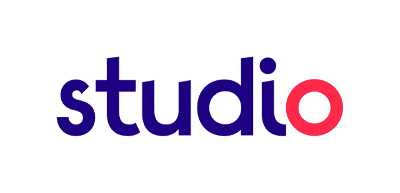 Social Media Communications Specialist - Studio
Accrington, NW BB5 5JY
Social Media Communications Specialist



When registering to this job board you will be redirected to the online application form. Please ensure that this is completed in full in order that your application can be reviewed.

Social Media Communications Specialist

Clayton-Le-Moors, Accrington

Salary 16,000k plus benefits

Play a part in building the future at Studio Retail Limited!!

About us

Studio Retail Limited is one of the largest online value retailers in the UK. We offer a personal shopping service to 1.8 million customers each year online via our fantastic studio.co.uk and ace.co.uk websites and our catalogue. We are based in Clayton-le-Moors, Accrington with great motorway links across the North West of England.

About the Opportunity

Studio Retail Limited is currently going through a 3-year, multimillion pound transformational programme and significant growth and as such we are now looking to hire an Internal Social Media Communications Specialist to join our HR team here in Accrington.

Reporting to our HR Director you will design and deliver our social media presence both internally and externally improving colleague engagement, brand awareness and social following
Designing and delivering the social media campaign calendar in-line with the Internal communication plan
Designing and delivering social media posts that are brand aligned
Identifying, building and maintaining key internal relationships to ensure that the objectives of the social media campaign calendar are met
Delivering colleague engagement initiatives and events, in conjunction with key colleagues, to drive and enhance engagement across Studio
Who are we looking for?
Experience of managing social media platforms within a multi-channel retailer
Good working knowledge of social media legislative and regulatory standards and expectations
Strong knowledge of internal communication best practice
Proven track record in successfully creating and delivery social media communications and campaigns
Is analytical and able to measure effectiveness of social media campaigns
Ability to deliver at pace to meet changing demands, whilst maintaining a structured and organised approach
Highly motivated and delivery focussed
Excellent communication and engagement skills
Ability to build and maintain strong and positive relationships at multiple levels
Ability to keep abreast of emerging technologies and trends for social media effectiveness
Excellent working knowledge of the communication landscape, methodologies and tools
Attention to detail
Why Studio Retail Limited?
Studio Retail Limited is a growing business with a HR team that is evolving and transforming. We have a lot of experienced colleagues who will tell you they love working here because of the great people and opportunities to develop. We have a fast-paced environment and our offices have a friendly and informal feel to them, no suits required to do a great job here!
We offer a great benefits package including free parking and would love to hear from you if you think you would love to work here. #loveyourjob # loveHR
Agencies need NOT apply
up to £16,000.00 per year
plus benefits